Wildcats take three of four from Vikings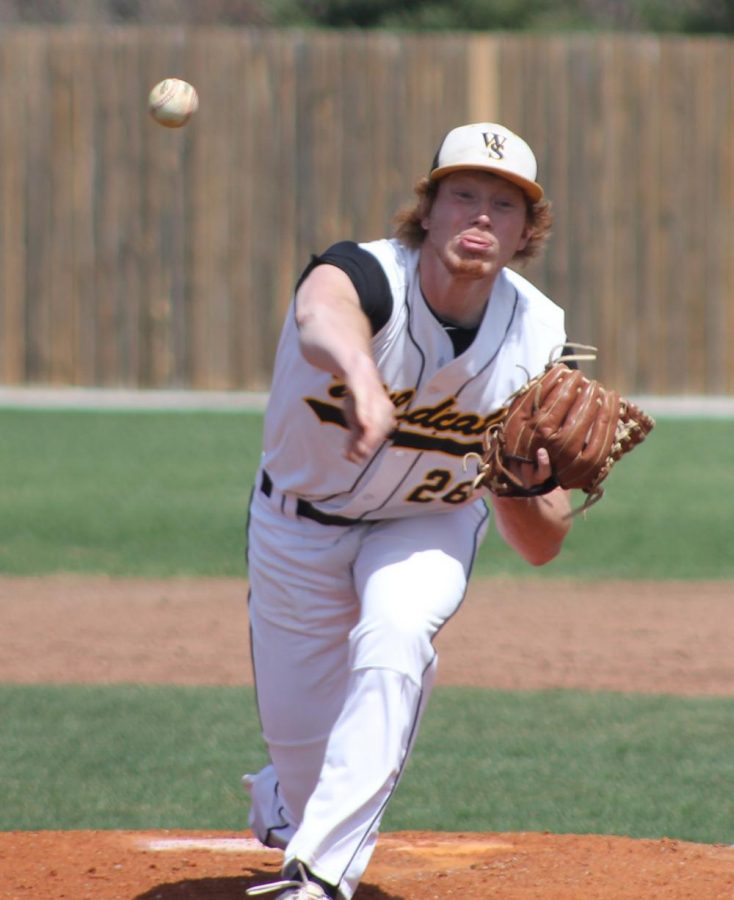 Tanner Mickey, Staff Writer
May 1, 2014
A strong weekend for the Wayne State baseball seniors and the rest of the Wildcats helped lead the way to three wins in a four-game series against the 24th-ranked Augustana Vikings.
"Our seniors played a huge role this weekend," coach Brian Disch said. "They really provided a spark that we needed to get a series win against a team like Augustana."
Eric Browning threw a two-hit shutout and struck out nine batters in a 6-0 game-one victory on Saturday just a week after throwing the sixth no-hitter in Wayne State history. The shutout came against Augustana's league-leading .357 team batting average.
Wayne State had 10 hits in the opener. CJ Nolen was 2 for 3 with three RBI, Curtis Bussard was 2 for 2 with two RBI while Zak Leighton finished 2 for 2 with two runs scored.
In game two, Matt Russell continued where Browning's pitching left off by allowing just one run on five hits in 5 2/3 innings but left the game with the score tied.
A three-run rally in the seventh inning handed WSC the 4-1 win and gave Chad Kim the pitching victory as he provided relief on the mound. Curtis Bussard earned his fifth save of the season striking out two of the three batters he faced.
"Our relievers were able to provide a lift after Matt (Russell) gave us a good start," Disch said.
WSC had 10 hits in the second game, led by Nolen's 2 for 3 outing with a double and two RBI. Michael Herman was 2 for 3 with a double, RBI and run scored, while Aaron Molinaro finished 2 for 4 with an RBI.
In Sunday's doubleheader, WSC was able to capture a 5-3 win before falling 5-4 in game two.
In the opener, Herman doubled twice while Aaron Krier added two hits. Starter Dylan McGill and three Wildcat relievers limited Augustana to three runs on seven hits in the contest.
Bussard worked a perfect seventh inning to earn his sixth save of the season.
In game two, Augustana avoided the series sweep while capitalizing on five Wildcat errors. WSC was able to hit three home runs, but couldn't overcome sloppy fielding.
"We didn't field well in game two," Disch said. "We had the bats going, but the errors were too much to overcome."
WSC scored single runs in the first and second innings for an early 2-0 lead as Bussard and senior Mike Servais each blasted solo homers to left center field for the Wildcats.
Perez provided the third home run for the Wildcats in the fifth inning.
The Wildcats had 11 hits in the game compared to seven for Augustana. Servais was 3 for 4 with a double, triple and home run along with two runs scored. Bussard ended 3 for 5 with a homer and a double.
WSC is scheduled to play at Upper Iowa today in a doubleheader at 1 p.m. The 'Cats will also travel to face the top team in the conference in Minnesota State over the weekend in a four-game set.
About the Contributor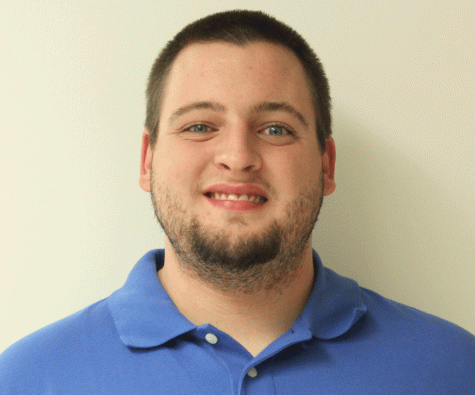 Richard Rhoden, Spring 2015 Editor in Chief/Sports Editor; Fall 2014 Sports Editor
Richard Rhoden is the Sports Editor at The Wayne Stater. He is a senior whose major is Journalism.

"Anything you need to know comes from Mr. Roger's...