New WSC head football coach, Logan Masters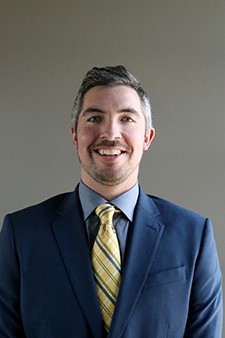 Logan Masters is the new head football coach for Wayne State College.  An alumnus of WSC and former wide receiver.  
"I knew since I was a sophomore in high school that I wanted to be a football coach," Masters said. "That year we had to do a career paper and choose three careers to write about, I only wanted to write about one. With my mom being my high school English teacher, we got in a few arguments over that paper. My mom won those arguments because she was going to fail me, and I wanted to pass the class." 
Masters started on his path to coaching in 2010 when he was a graduate assistant and wide receivers coach. In 2015, Masters was promoted to offensive coordinator. Masters and his family moved out west in 2017 when he took a position as the offensive coordinator, later adding on quarterback coach in 2019 at Chadron State College. Wayne was calling the Masters' family and they returned in 2020.  
"I am very thankful to be the new head coach," Masters said. "I am also thankful for the administration who believed in me." 
Masters said that his goals and standards will always stay the same, even though you get a new team each year. 
"I'm sad to see Coach Mac to leave because of how important he is to me as a person and as a coach, but I'm thrilled that Coach Masters is the new head coach because he knows Wayne State College and is a great leader and a great man," Quincy Griffith, an assistant coach for the WSC football team, said. "He will continue this program on its current path and help take its current path and help take it to a whole new level!"  
Griffith then stated that he was excited to see how Masters will take on the team.