Women's soccer competes at UNK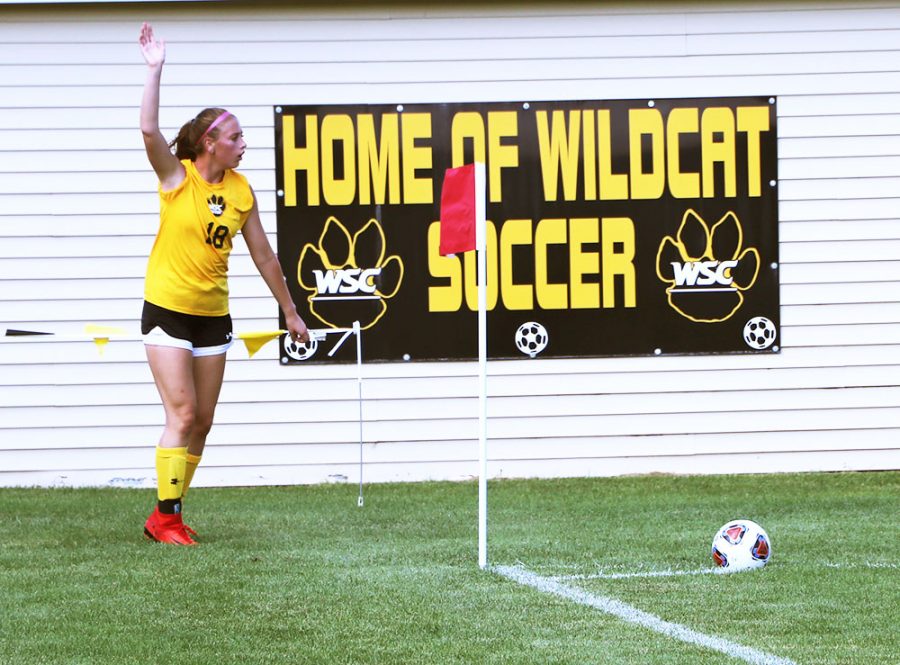 Evelyn Knox, Staff Writer
September 11, 2019
The Wayne State soccer team kicked off its season this past weekend at the Nebraska-Kearney Fall Classic Tournament in two overtime games finishing 0-1-1 against non-conference opponents, Harding University and Nebraska-Kearney on Friday and Sunday afternoons.
In the season opening game on Friday afternoon, the Wildcats were handed a heartbreaking 0-1 loss in overtime by Harding University. The contest was a defensive battle display between the two teams, featuring just four shots total in the contest.
"After a long tough week, every single person on this team showed up and fought their hardest," junior forward Rylie Wehner said.
Senior goalkeeper Rachel Grisham played the entirety of the contest and was credited with one save on goal while allowing one goal off a penalty kick in the fifth minute of overtime.
"Going into overtime two games in a row can be mentally and physically exhausting," Wehner said. "This team showed up this weekend and poured tiger hearts out into every minute we played."
In the second game of the weekend at the Nebraska-Kearney Fall Classic, Wayne State battled in-state rival Nebraska-Kearney in a double overtime tie Sunday afternoon at the Foster Field in Kearney.
Sophomore midfielder Megan Phillips helped pace WSC with six total shots and five shots on goals, with the help from sophomore forward Madi Kemp, who was credited with two shots, both of which on goal.
WSC held an 11-6 advantage over UNK in shots and 9-4 in shots on goal. Grisham competed in all 110 minutes as goalkeeper for the wildcats and also was credited a shutout with three saves in the contest.
"The results will come, we just have to continue to work hard and do what we need to do to continue to get better as a team every day," senior forward Carleigh Wilson said. "I am very excited for this season and this group of girls. We have a special group."
WSC will be back in action Friday evening against non-conference opponent Missouri Western in Saint Joseph, Missouri.