Bowling club shows striking change at end of season
The club's last game proves to be their best
Hang on for a minute...we're trying to find some more stories you might like.
Wayne State College's Bowling Club competed in its final collegiate meet of the season last weekend.
The team had its best weekend of the season and made it into the single elimination bracket for the first time this season.
Individually, Jacob Henderson earned 19th place overall, with a six game average of 183. Joseph Lovercheck placed 43rd with a 163 average through five games. Next on the team were Tim Miller and Steve Mahoney who placed 48th and 49th, respectively, with five game averages of 151. Samuel Wesely finished in 51st with a 150 average through five games. Rounding out the team was Kinsey Keyes with a 130 average in four games, placing her 65th.
"I was really happy with how we bowled on Saturday," Lovercheck said. "We battled through some tough times and didn't let it get in our heads. Our grit and determination really showed during the last two games of the day."
During the six individual games on Saturday, the team saw ups and downs. The final game of the day proved to be the best single game of the season. The WSC bowling club scored a 941, almost 100 pins better than any other game of the season. The scores for the first five games were 753, 641, 768, 775 and 819.
At the end of Saturday, the team was eighth out of nine teams, with a score of 4697. During Sunday's baker games, WSC furthered themselves from the ninth place team, growing the difference by over 150 pins.
"(Sunday) was the best we have done all year," Wesely said. "I felt like we were determined to do well at the end of the season. We wanted to showcase what we have accomplished during practice, and it showed during the tournament."
When put into the bracket, eighth-seeded Wayne State faced off against the number one seed, Hastings College. WSC lost the first round, 245-124 and 197-137.
Wayne State's bowling club will continue to practice this semester. If anyone is interested in joining the team please contact President Joseph Lovercheck ([email protected]) or Sam Wesely ([email protected]).
"We will practice hard and continue to improve through the off season," Wesely said.
The team practices at the Wildcat Lanes in Wayne on most Mondays and Thursdays at 5 p.m. Come check out the fun and consider joining for next semester.

About the Writer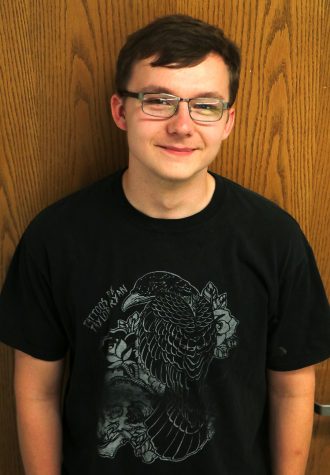 Sean Dunn, News Editor
Sean Dunn is from Coleridge, NE and graduated from Hartington Newcastle High School in 2015. Sean is a senior and is majoring in English Writing and minoring...