A Sara Wells record…again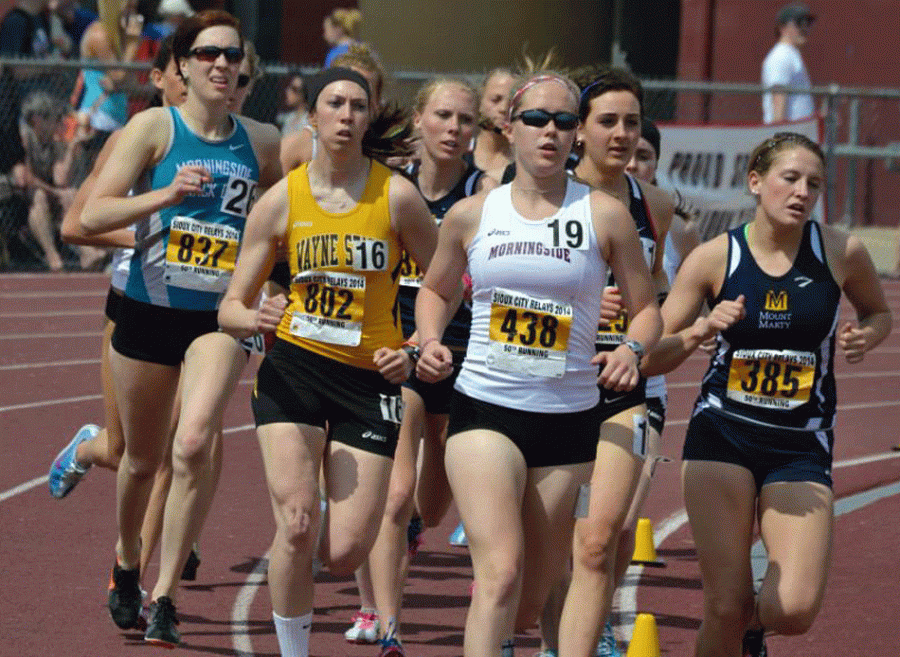 Two Wayne State College throwers unleashed NCAA Division II leading marks in the shot put and hammer throw to complete the weekend for the Wildcats.
In the shot put at Saturday's Concordia Invitational, Sara Wells took the top throw in NCAA Division II this season and recorded a new school record of 52' 4" to win the event and topped the previous school record of 51' 11 ¾" set by Katie Wilson in 2008.
Wells also won the discus with a mark of 153' 6".
"Breaking a school record is a great feeling," Sara Wells said. "I knew I was capable of throwing that far just not this early in the season. I hope to take this performance and repeat it at nationals."
Another NCAA Division II leading mark was accomplished by Carly Fehringer in the hammer throw at 205' 10", which now leads all of Division II by four feet in the event. Fehringer also placed sixth in the shot put with a mark of 44' 6".
Emily Wells hit an NCAA provisional mark in the hammer throw with a third place finish at 185' 11".
Other WSC top 10 finishers included Mackenzie Masching seventh (166' 5") and Kyndra Sturm 10th (158' 8") both in the javelin throw. In the shot put, Michaela Dendinger and Jessi Pongratz were seventh and eighth respectively with marks of 43' 7 ¼" and 43' 4 ¼".
At the Sioux City Relays on Friday, thrower Carly Fehringer took first place with a toss of 198' 0" in the hammer throw, helping WSC throwers sweep the top four spots in the event and six of the top 10.
Emily Wells was second at 183' 5", Sara Wells took third at 174' 7" and Mackenzie Masching finished fourth with a toss of 169' 7".
Other top 10 finishers for WSC in the hammer throw included Kyndra Sturm sixth (159' 2") and Michaela Dendinger 10th (148' 8").
Other top finishers for the Wildcats at the Sioux City Relays included Rebecca Davenport third in the 400 meter hurdles (1:05.19), Alexis Guhl fifth in the 100 meter hurdles (15.19), Sidney Blum finished seventh in the triple jump (35' 4 ½"), Michaela Dendinger placed seventh in the discus (132' 7"), Cristina Murillo finished ninth in the 3,000 meter steeplechase (12:33.86) and the 4 x 100 meter relay team of Guhl, Mary Alderson, Danielle Hart and Ellen Wulf was sixth (50.36).
"This is the first time in a while that we had a girls 4×100 and we are all pretty excited that we got to try it out at Sioux City Relays. We actually did a lot better than we thought we would, for having only one day of practice," Guhl said. "All four of us work really together, we push each other to be the best and we just have fun with it."
Wayne State will compete again on Friday at the Prairie Wolf Invitational in Lincoln at the Woody Greeno Track hosted by Nebraska Wesleyan University starting at 12 p.m.