Riding the emotional roller coaster
Wayne State women grasp first place in conference by defeating Northern State, upset by MSU Moorhead
The Wildcat women's basketball team suffered its third loss of the season on senior night this past Saturday, losing to MSU Moorhead (61-50).
"We were flat emotionally and physically all day on Saturday," coach Chris Kielsmeier said. "We just weren't ready to play."
The team's first points came eight minutes into the game from Addy Roller's four free throws. Tied at four a piece, Millie Niggeling hit a jumper and drained a three-pointer along with Kara Powell to give them a 12-8 advantage with over nine minutes in the first half.
The Wildcats then went silent on five straight possessions and helped MSU Moorhead trail by just two.
Ashton Yossi hit two three-pointers while Niggeling and Jordan Spencer each had a bucket to add to their slim lead. However, the Dragons also continued their shooting and trailed 22-18 at intermission.
MSU Moorhead took its first lead of the night by scoring eight of the first ten points with over fifteen left to play.
Niggeling got fouled on a made layup and made a three-point-play for WSC before the Dragons went on a 15-2 run increasing their lead to 46-30. The Wildcats tried to put out the Dragons' fire, but their shots wouldn't fall. With less than eight minutes left to play, Niggeling and Roller contributed free throws before WSC would force some turnovers by MSU.
Niggeling and Roller again helped out the 'Cats with three-pointers each cutting the deficit to ten (50-40) with four minutes left. More quick buckets from WSC brought the Dragons lead to just six with 55 seconds. MSU, however scored eight more points and took the 61-50 victory.
"It was a disappointing day for our program, but one we will learn and move forward from," Kielsmeier said.
WSC's Niggeling had 19 points followed by Jordan Spencer with 11, Roller with nine and Yossi with eight. Wayne State is now 24-3 and 17-3 in the NSIC after Saturday's loss.
The previous night went better for the Wildcats as they defeated 17th-ranked Northern State 67-63.
"We defended Northern well and made enough baskets to win the game," Kielsmeier said. "We just found a way to win the game."
After baskets from Northern State, Yossi and Ellen Hansen each had three's to take a 6-5 lead early in the game.
Another bucket from the arc by Yossi along with a Niggeling jumper and Jordan Spencer's free throws boosted the Wildcats advantage 13-7.
The Wolves would then tie it at 13 before they turned the ball over twice. Yossi and Kara Powell each drained three-pointers on those turnovers. WSC led 21-18 with six minutes remaining in the first half.
Northern State went on a 12-5 run after Wayne State had a 10-0 run of their own. Shots from Yossi, Niggeling and Jordan Spencer would have the Wildcats leading 36-30 at halftime.
After break, Shantel Lehmann, Jordan Spencer and Hansen added buckets of their own to continue the Wildcats lead at 43-35. Turnovers and missed baskets from WSC kept the Wolves in the game as they trailed 44-41 with less than 14 minutes remaining.
More three's from Yossi would help the 'Cats increase their lead before Northern State sank nine points trailing 54-52 with less than five minutes left.
Back and forth buckets from both teams kept the game tight and intense as the Wildcats led 58-57 with two and one half minutes left.
Hansen then grabbed an offensive rebound only to put it right back up to make a basket and draw the foul. She made her lone free throw to give the Wildcats the 61-57 advantage with 1:40 to play.
"Our rebounding was not very good on both ends of the floor, but Ellen Hansen's offensive rebound late in the game was the biggest play of the game," Kielsmeier said.
Free throws from Roller and Hansen would cap off the Wildcats' 67-63 victory.
WSC was led by Yossi and Hansen with 18 and 17. Niggeling added 13 while Jordan Spencer chipped in 10 points and boards.
The Wildcats last regular season games are this weekend at Winona State on Friday at 6 p.m. and at Upper Iowa on Saturday at 4 p.m.
"We will prepare the same way we have all year," Kielsmeier said. "Our approach will be that it is the most important game of the year, because it is the next game on the schedule."
About the Contributor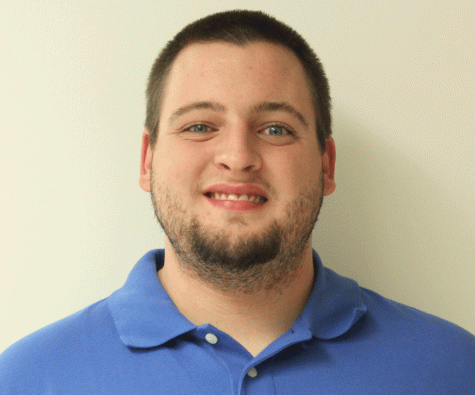 Richard Rhoden, Spring 2015 Editor in Chief/Sports Editor; Fall 2014 Sports Editor
Richard Rhoden is the Sports Editor at The Wayne Stater. He is a senior whose major is Journalism.

"Anything you need to know comes from Mr. Roger's...