WSC Track and Field to host Wildcat Classic this weekend
Hang on for a minute...we're trying to find some more stories you might like.
The Wayne State men and women's track and field teams are set to begin the outdoor season with the Wildcat Classic this Friday and Saturday at WSC Memorial Stadium. The lone home meet of the season for WSC is the first of 12 outdoor meets this Spring, with an additional two meets for the athletes who qualify for the NSIC Championships and DII Nationals.
"On the guys side, I would say one of our strong areas is going to be our throws," head coach Marlon Brink said. "Cade Kalkowski, coming off being an All-American in the weight throw indoors, hopefully can continue that with the hammer throw outdoors. Also Dylan Kaup is another one who I think should do well and Ben Allen in the shot put had a good indoor season for us, and hopefully he can also continue that outdoor."
Robert Sullivan, who broke the school record in the heptathlon at the DII Indoor Nationals, is another Wildcat athlete to keep an eye on. Sullivan will compete in multiple events at this weekend's home meet.
"His goal is to hopefully win the NSIC Decathlon," Brink said. "That, along with making it to Nationals, will be his main focus for the outdoor season."
The Wildcat Classic, like most of the indoor meets, will not record team scores. Brink believes, however, that athletes in running events will also provide solid contributions for the Wildcats on the men's side to round out a complete team effort.
"Alvyns Alecenord in the 100 and 200 outdoor should do well along with Nathan Pearson and Bryce Holcomb in the mid-distance races," Brink said. "Dylan Kessler is another one in the distance races. Those kids all had a good indoor season, so they've got a good start to get them spring boarded into a good outdoor season."
The women's team also has an abundance of athletes who have the potential to make quality contributions at this weekend's meet and the remainder of the outdoor season. Similarly to the men, the throwing events will be an area of strength for the women's team.
"Tia Jones was a national qualifier in the shot-put last year for us, and she's throwing the hammer, so we're excited to see what she can do there," Brink said. "We've got several young athletes in the throwing events that we think can do some really good things for us."
Freshman Mikayla Marvin, who was the NSIC indoor champion in the pole vault, is a member of the women's team that has potential to have her place on the podium throughout the outdoor season. Marvin is WSC's pole vault record holder, but has the chance to achieve even greater accomplishments.
"I'm sure her goal is to break the 12-foot barrier that she was kind of flirting with there at the end of the indoor season," Brink said.
In past years, Brink has had to occasionally reschedule the Wildcat Classic because of weather concerns. An unfavorable winter this year which included heavy amounts of snow created skepticism towards the conditions for this year's meet.
"A week ago, I wasn't even sure that we were even going to be able to have the meet with all the snow," Brink said. "We got a couple snow blowers out there and got the track cleared off. Then we got the rain, so it cleared off anyway. I think the fields for the throwing areas are going to be fine since they're drying off pretty well now and the track is in good shape, so we ought to be good to go."
Temperatures for Friday and Saturday are projected in the mid-50s with a chance of rain Saturday. Because of travel concerns due to the recent flooding in the region, there is a chance that not every team will be able to attend the Wildcat Classic. Teams invited include Briar Cliff, Concordia (Nebraska), South Dakota State, Dakota Wesleyan, Dordt, MSU Mankato, Mount Marty, Northern State, South Dakota and Sioux Falls.
"I think our kids are pretty excited because it's really our only home meet," Brink said. "I think we'll get a decent turnout of parents, friends and family members so I'm sure they want to put on a good meet here and have some good performances. Hopefully we can do that this weekend."
The Hammer and Javelin are scheduled to begin at 11 a.m. Friday with events continuing through the day. Action will resume Saturday with field events and the 10,000-meter run starting at 11 a.m. The Wildcat Classic is set to conclude at approximately 6:15 with the 1600 Meter Relay.

About the Writer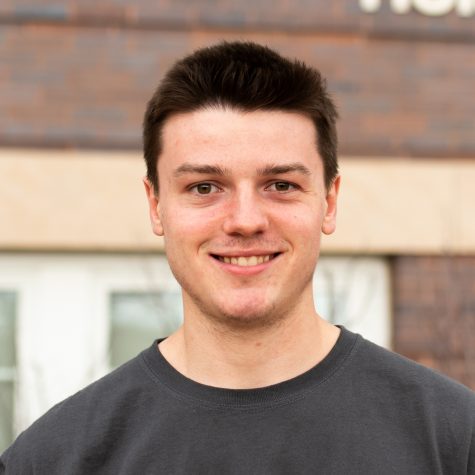 Austin Svehla, Assistant Sports Editor
Austin Svehla is from Columbus, Nebraska and graduated from Scotus Central Catholic High School in 2016. He is currently a junior and is majoring in Electronic...