Women making strides early
Hang on for a minute...we're trying to find some more stories you might like.
Wayne State women's basketball has won two of their last three games, falling to Truman State and defeating Quincy University at the Subway Tip-Off Classic in Quincy, Illinois on Nov. 16 and Nov. 17. The Wildcats returned to Rice Auditorium on Nov. 24 and defeated Peru State. The Wildcats are now 4-1 early on in the 2018 campaign.
"We've persevered through a lot of injuries," head coach Brent Pollari said. "With a really thin group right now, we've been able to get better every game and still improve with a short bench."
On Nov. 16, the Wildcats found themselves in a tight battle early with Truman State, but were unable to hold on for the entirety of the game, falling to the Bulldogs by a final of 67-58.
The Wildcats struggled early shooting the ball, where they went just 4 of 16 from the field, but only faced an 11-10 deficit.
The second quarter was a back-and-forth battle, as the Wildcats and Bulldogs exchanged leads seven times. The Wildcats faced their largest deficit of the half at 21-18, but outscored TSU 9-4 the remainder of half, capped by a layup from sophomore point guard Halley Busse to give the 'Cats a 27-25 lead at the half.
Truman State came out firing to start the second half, scoring the first six points of the third quarter to take a 31-27 advantage. A three-pointer from Busse got the Wildcats within 33-32, but TSU managed a 7-0 scoring run to take a 40-32 lead and led 48-40 at the end of the 3rd.
After trailing 49-40 early in the fourth quarter, sophomore forward Erin Norling notched five straight points to bring WSC within 49-45. The Bulldogs responded and managed to take a 56-49 lead before senior forward Andrea Larson drained a three-pointer to again bring the Wildcats within four with 4:25 remaining. TSU managed a 7-0 run from that point to take a 63-52 lead and closed in the final minutes to cap a 67-58 victory and hand WSC their first loss of the season.
"We've got to stick with our consistency on defense and on rebounding," Pollari said. "That's one of our biggest things. When we're playing well, our rebounding is good, our defense is good. When we're not playing well, it's because of breaks on the defensive end."
Norling led the Wildcats, posting a double-double with 16 points and 10 rebounds. Busse also scored in double figures for WSC, notching 14 points of her own.
The next day was a different story for Wayne State, as they rebounded to defeat Quincy University by a final of 69-62.
The Wildcats jumped out to a 10-5 lead early, only for the Hawks to respond and take a 17-16 lead at the end of the first quarter.
Quincy held the lead for most of the second quarter and led 28-23 with 4:26 remaining in the first half. A Norling jumper and layup brought the Wildcats within a point, followed by a pair of free throws from Busse to give WSC a 29-28 advantage at halftime.
After the Hawks scored the opening bucket of the third quarter, WSC responded with a 6-0 run to take the lead for good at 35-30. Quincy managed to get within 37-36 at the 4:53 mark before the 'Cats erupted for a 10-2 run over the next 90 seconds to take a 47-38 lead. The Wildcats extended their lead to double digits on a Norling three-pointer to take a 52-42 lead with 1:12 remaining in the third. WSC took a 54-47 advantage into the fourth quarter.
The Hawks had one last scoring spurt in them, going on a 10-2 run to pull within 56-54 with 5:59 remaining in the game.
Sophomore guard Haley Vesey hit a huge three-pointer to extend the Wildcat lead to five. Quincy only managed to get back within four the remainder of the way as the Wildcats fended off the Hawks and split the two games at the Subway Tip-Off Classic.
WSC had five players in double figures, led by Busse with 17 points. Senior guard Maggie Lowe followed with 15 points, Norling had 13, Vesey added 12 and Larson scored 10.
"We're doing a good job of sharing the ball," Pollari said. "We like the ball to move and we like a lot of action on offense. It gives everybody opportunities to score and hopefully with some adjustments, we can give some people more situations to score for what suits their skillsets.
On Nov. 24, the Wildcats were back in action at Rice Auditorium, defeating in-state opponent Peru State by a score of 79-65.
The Wildcats came out shooting well, hitting 10 of their first 20 shots to take a 23-10 lead at the end of the first quarter.
WSC managed another impressive scoring quarter in the second, outscoring the Bobcats 24-16 to take a 47-26 lead at the half.
Peru State outscored the Wildcats 25-19 in the third quarter, as the Wildcats held a 66-51 lead after three. The Bobcats got within as little as 13 points in the fourth quarter, but the Wildcats did not let them get any closer, improving their record to 4-1 on the season.
Vesey and Hammer each had career highs with 16 and 15 points respectively to lead the way for WSC. Norling also had 15 points and Larson scored 13 of her own.
"We've had a lot of people who have stepped up and make plays this year," Pollari said. "I'd say Erin Norling is one of those players who has stepped up and has a really high basketball IQ. She knows every position on the court. Halley Busse has also done a pretty good job of stepping up."
The Wildcats will begin a string of five consecutive in-conference matchups this Saturday as they take on Augustana in Sioux Falls, South Dakota at 3:30 p.m. It is the first NSIC contest of the year for WSC.
"We want to do the best job we can do to be the best team we can be," Pollari said. "We need to make plays that are right in front of us and think about doing the next best action."

About the Writer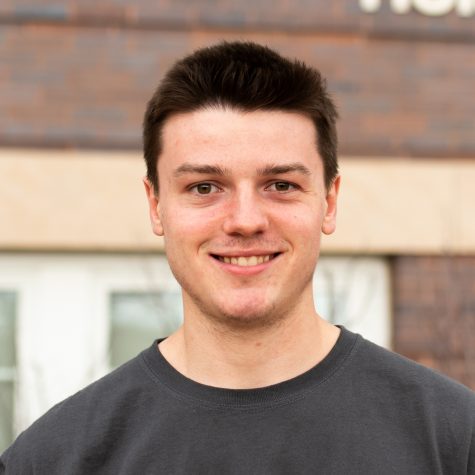 Austin Svehla, Assistant Sports Editor
Austin Svehla is from Columbus, Nebraska and graduated from Scotus Central Catholic High School in 2016. He is currently a junior and is majoring in Electronic...