Finishing strong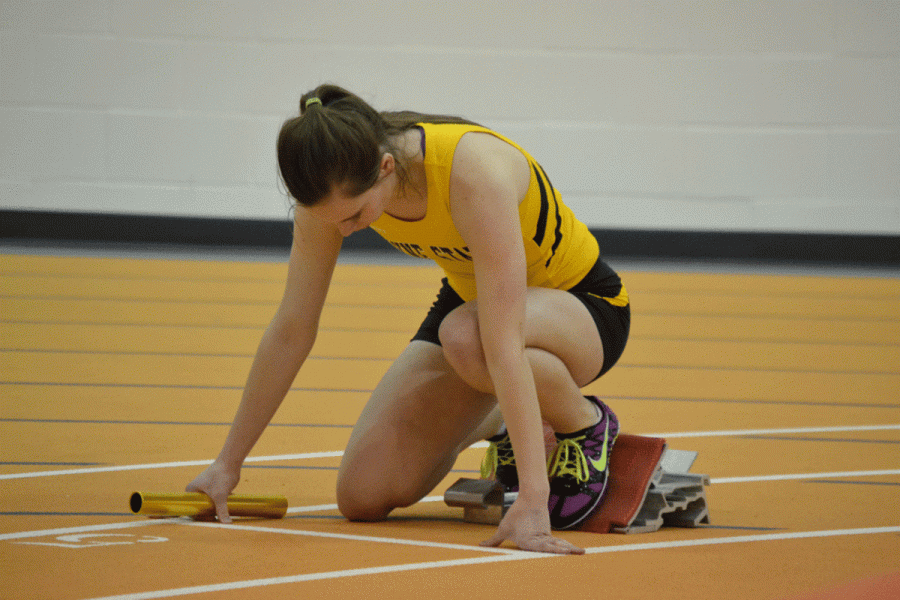 Carly Fehringer recorded a NCAA mark in the shot put to highlight the Wayne State College women's indoor track and field team competing at the Frank Sevigne Husker Invite in Lincoln and the Doane College/Fred Beile Classic in Crete last weekend.
Fehringer recorded a fourth-place finish in the weight throw with a mark of 62' ½". She also placed 11th in the shot put with a 46' 11 ½".
"It was good for our athletes to have a chance to go against the high quality fields that they saw at the UNL Husker Invite," coach Marlon Brink said. "Although we didn't get the performances we would have liked, hopefully it will help us down the road at the NSIC Championships and Nationals."
Sara Wells recorded a 10th-place finish in the shot put with a 47' 1" mark.
At the Doane College/Fred Biele Track and Field Classic, the top finisher was thrower Emily Wells in the weight throw at 54' 4 ¾". She placed third.
Kyndra Sturm took 10th in weight throw with a 48' 8 ¾". Skylar Lippman placed in two events, taking sixth in the 1,000 meter run (3:20.78) and eighth in the one mile run (5:44.97).
In the 400 meter dash, Elizabeth Pille was fifth at 1:03.00 and Danielle Hart finished eighth with 1:03.60.
Alexis Guhl placed fourth in the 60 meter hurdles with a time of 9.28 seconds.
Megan Svitak recorded a seventh-place finish at 9.62 seconds.
Other Wildcat finishers included Amanda Ramberg, who tied for fifth in the high jump with a season best of 5' 3 ¾", Emily Kaup placed seventh in the 600 meter run (1:46.32) and Sidney Blum finished 10th in the long jump (16' 10 ½").
The 4 x 400 meter relay team of Pille, Ellen Wulf, Hart and Kaup finished sixth with a time of 4:20.05.
Wayne State will compete in the Concordia Invitational in Seward on Friday beginning at 1 p.m.