Reel time: Winter Movies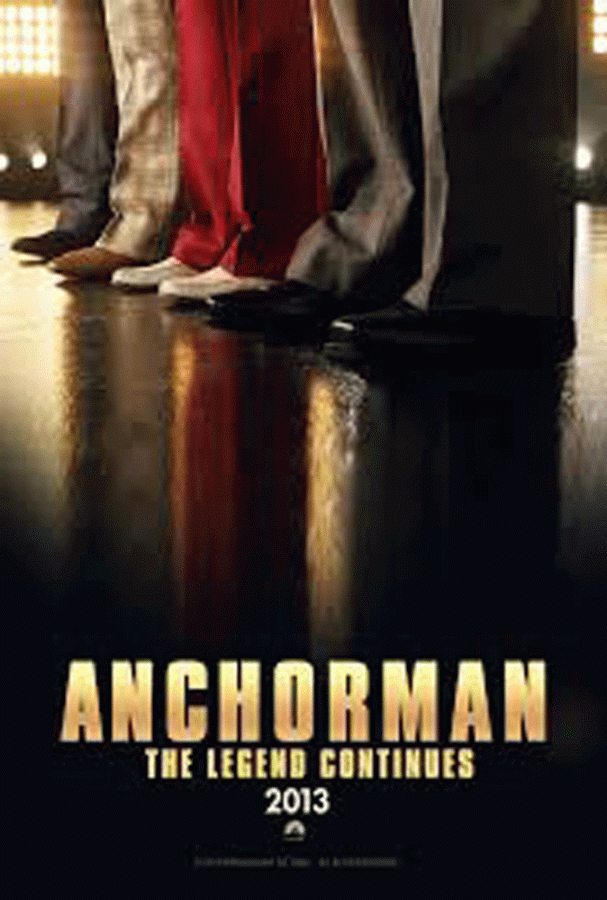 Sarah Lentz, Staff Writer
January 31, 2014
Even though summer is known for blockbuster movies, some of the year's biggest movies have premiered in the last month. If you were too busy or too broke to catch many movies this winter break, here are a few notable films to come out.
"Ride Along"
Staring Kevin Hart and Ice Cube, this reluctant buddy comedy was number one at the box office this last weekend.
Hart plays Ben Barber, a goofy security guard who wants to marry hard-nosed cop, James Payton's (Ice Cube) sister. Payton takes Barber on a 24-hour ride along so he can prove he's worthy to become a member of the family.
Fans of Hart's stand-up should enjoy "Ride Along." Ice Cube stays well within his acting range to play a tough Atlanta police officer–the straight man–to Hart's zany, screwball trying to prove himself to his girlfriend's family.
"Anchorman 2: The Legend Continues"
After an unorthodox marketing plan that had lead character Ron Burgundy (Will Ferrell) doing everything from car commercials to North Dakota newscasts, "Anchorman 2: The Legend Continues" was one of the most anticipated comedies of 2013.
The movie sees the San Diego news team move to New York and attempt to take over the 24-hour television news business.
Though this sequel was by no means a critical success, fans of the first film made "Anchorman 2: The Legend Continues" number two at the box office in its opening weekend.
"12 Years a Slave"
Heartbreaking and hard to watch, pre-Civil War epic "12 Years a Slave" takes a realistic look at slavery. It follows the story of a free African-
American man who gets abducted and sold into slavery.
The movie follows his journey from being sold as property to his fight to retain his humanity.
"12 Years a Slave" has been nominated for major accolades this season. With powerhouse performances by Chiwetel Ejiofor, Lupita Nyong'o and Michael Fassbender, this film will definitely be one of the best films of the year.
"American Hustle"
Set in the 1970's, "American Hustle" tells the story of con artists (played by Christian Bale and Amy Adams) who collaborate with an FBI agent (Bradley Cooper).
Like many of director David O. Russell's works, the movie is multi-layered and complex, but easy for the audience to follow.
Like "12 Years a Slave," "American Hustle" has garnered a huge amount of award attention. The movie is tied with "Gravity" for the most Academy Award nominations and is expected to win in several categories.