Kicking and celebrating a new club
Wayne State just got a new club team. Men's soccer was just added as the newest club.
Club president Brett Quick recently turned in the paperwork to become an official club on campus.
All year long, guys have been getting together to play soccer, hoping enough people show up to get two teams to play each other.
Quite a few times, not enough have shown up to fill out a full game. The team could play other colleges, but would have to pay their own way there. As a club, the college will help pay to get the team to the games.
Guys on the team wish Wayne State had a varsity men's soccer team, but according to Title IX, Wayne cannot have a varsity team.
"It feels great being able to start a club," Quick said.
The team has had success this year in different games and a tournament they were in. Northeast Community College has had a club team for some time. Wayne and NCC played last semester and it ended in a three-three tie.
Wayne also played in a five on five indoor tournament. The team split into two teams for the tournament. Wayne A played a very good tournament. They ended up placing third. Matt Busch won a trophy for scoring the most goals.
"It was a great experience. The teams we played were very good. It showed we can hold our own. It was an honor to win the scoring leader trophy. My teammates put me in the right spots," Busch said.
The Wildcat soccer team will play UNL on April 11 in Lincoln. The team is trying to set up games with NCC and UNK this year.
About the Writer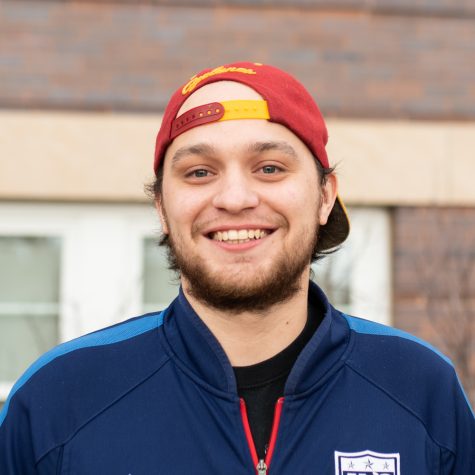 Justin Yost, Opinion Editor
Justin Yost is from Logan, IA and graduated from Logan-Magnolia High School in 2013. Justin is a senior and is majoring in Journalism. Aside from writing...