WSC Media Club will be hosting a viewing of "Nosferatu"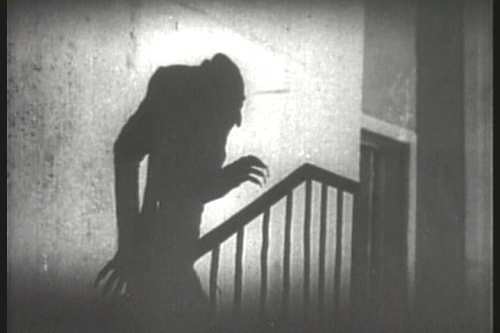 The Wayne State College Media club will unleash its gothic side on Oct. 26, when they host a one-night only viewing of the classic silent film, "Nosferatu." 
The screening will start at 7 p.m. and will take place at the Majestic theatre. This is the Media Club's second annual viewing of the 1922 classic and a discussion of the film, led by the Media club's advisor Dr. Mike White, will follow the showing.
"We are able to put on this event because we just think that it is important to show old film and some that maybe people won't be able to see on their own and it is a very good learning moment for students," Ally Boyd said.
The movie is a free ninety-four-minute event for Wayne residents and WSC students. Attendees are invited to dress in their best gothic attire in celebration of the movie and the spirit of Halloween. 
Nosferatu is a pioneering film for the vampire genre and the German Expressionist Movement in cinema history. German expressionist movies are usually categorized with exaggerated angles called leading lines and the contrast of light and dark to project the emotional inner turmoils of the movie's characters. Regardless of this movement's origins in 1920's and 1930s films; this form of cinematography is viewed whenever theatre-goers view a Tim Burton film or modern horror films. 
The film Nosferatu is a spine-tingling rendition of Bram Stoker's 1897 novel Dracula directed by F.W. Murnau.  It tells the story of a vampire named Count Orlock, played by Max Schrek.  Nosferatu is based on Stoker's novel, but the characters and some story elements were changed during production due to copyright reasons. When the film was originally released in 1922, the Bram Stoker Estate sued the movie's producers for copyright infringement and ordered all copies of the film to be destroyed.   
Despite the destruction of many copies, Nosferatu is the first film to survive in modern cinema. The WSC Media club was able to receive a royalty free version of Murnau's ghostly film, which has been modified by White to fit the cinema theatre screen and accompanied by an orchestrated score to bring the story of the Count alive for the modern audience.
"They [audience] are always surprised with how scary it is," White said. "They think well these old movies are campy or goofy or they're not scary…It's a terrifying film!"
The screening will be mask-encouraged for a celebration of Halloween and of the long-lasting spine-chilling magnum-opus that is Nosferatu.