Always Never Forget at Nordstrand Visual Arts Gallery
The free ceramic exhibit Always Never Forget by Luke Severson opened to the public on Sept. 2nd at Nordstrand Visual Arts Gallery.
Dr. Andy Haslit, director of Nordstrand Visual Arts Gallery, and the student's gallery assistance put together a visiting artist show for one of their three shows of the semester. Always Never Forget displays Luke Severson's most recent ceramic sculptures. This exhibit consists of an array of sculptures made at different times but not used together until now.
Severson describes his work as sincere, not serious. He said, "It's a play on the idea that memory is malleable and immediately prone to distortion. In this way, remembering is an act of discovery as much as an attempt to recall a set of facts." Always Never Forget is a convoluted way of saying remember. The ceramic sculptures were influenced by chance, space and material.
Severson, a native of Northeast Iowa, currently works as an Instructor of Ceramics at the University of Nebraska-Omaha. Dr. Haslit mostly finds artists from the eastern Nebraska region. He said, "There is a number of artists in Omaha, Sioux City, Sioux Falls. It is kind of a small community where everybody kind of meets everybody."
Being the first show of the semester Dr. Haslit, director of the art gallery, hopes that people would come down and take a look. He said, "I think there is some good work in there, the artist, I really like the way he lay out the gallery and I hope as many people as possible find time to come out and check it out."
Always Never Forget will open to the public at 6 p.m. on Sept. 2nd and runs through Sept. 24th. The gallery is located in the Conn Library and its hours are Monday through Thursday 9 a.m. to 7 p.m., Friday 9 a.m. to 5 p.m., and Sunday 3 pm. to 7 p.m. It is closed Saturday. Shows end at noon on closing day.
About the Writer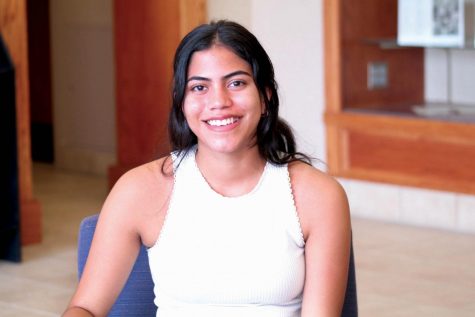 Jennifer Castillo, News Writer
Jennifer Castillo was born in October 2000 in a small country call Honduras. With her sister, Castillo experienced an average and simple childhood. Her...