Jacee Weber takes the sand in beach volleyball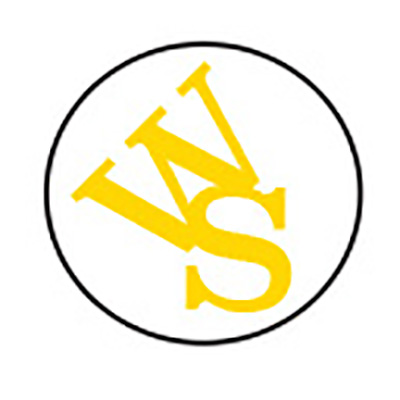 Whitney Winter, Staff Writer
March 4, 2020
Beach volleyball player and pre-med student Jacee Weber takes to the court — well the sand.
The beach volleyball team consists primarily of the same student-athletes that compete in fall indoor volleyball. Weber is one half of the Wildcats' number five team, along with Elly Larson, who have a 4-0 record. Weber is a junior, standing at 5'8", while Larson, a freshman, stands at 6'0". This duo has averages of 21-11 and 21-9 so far this season.
Beach volleyball is played on a smaller court and with doubles, two people per team and two teams per match. Weber said the rules of court volleyball and beach volleyball vary slightly. She said her hands have to be closed for the first ball and she cannot set like she does on the court, but instead has to pass set. Weber said other than those two things, she has to be cautious about, beach volleyball is pretty much the same as playing on the court. She has improved on her reading skills, noticing where the hitters are going to hit and defensive hits. She said she noticed it when the team was playing scrimmage on the courts.
"Getting to experience it, it's a great opportunity to keep playing and get exposed to different aspects of the game," Weber said about the newly established women's varsity beach volleyball. "And it's a lot of fun, too, I will say that!"
Weber said her favorite memory so far this season was of the very first game she and Larson won.
"Just that feeling. We felt so accomplished afterwards. We were so proud of ourselves," Weber said.
She said she enjoys the extra opportunity to play and the connections formed with her partner and the rest of her teammates.
Weber said the most challenging transition from court to sand is "it's a lot harder to jump." She said the court is smaller so she has to cover more ground and be aware of how she serves and hits the ball. Playing two-on-two instead of six-on-six is an adjustment she and Larson have made.
"I like beach," Weber said when asked which she liked more — court or beach volleyball. "It's a lot of fun, and it's cool because you get to be involved in every single play of the game. You always have to touch the ball in order for you and your partner to succeed."
The duo hug and high-five after every victory, big or small. "You form a really great connection with your partner," Weber said.
Weber said balancing school with athletics is "tough at times but it's definitely very rewarding." She said student-athletes must time manage the little time they have and that can be stressful. She said she always takes time out to recuperate after a hard competition. Her advice to all student-athletes: "Just stick with it, you can do it!"
Wayne State College debuted its beach volleyball program Monday, Feb. 17,in Kansas City, Kansas. There the team won two of three matches. The Wildcats lost to Missouri Baptist 3-2 but defeated Ottawa University's varsity team 4-1 and junior varsity 5-0. Every Wildcat recorded at least one victory in their first beach competition.
The winning streak continued when they faced Park University of Missouri Feb. 22, where the two teams went head-to-head in the sand. The 'Cats came out on top with three more wins, improving to 3-1 on the season. Weber said the 'Cats team one plays the opposing one team, twos against twos, threes and threes, fours and fours and fives against fives. The number six teams play an exhibition game that does not count towards the teams' points.
WSC will compete in the NCAA's National Collegiate Division for beach volleyball and on April 17-19 will compete in the AVCA Small College Beach Championships at Hickory Point Beach in Tavares, Florida. This competition features championships for Division II, III and NAIA teams.