Brass band livens up WSC
Students 'left smiling' after energetic show
Wayne State College was transformed into New Orleans for a night last Wednesday thanks to The Dirty Dozen Brass Band's performance of jazz and some New Orleans R&B.
"The band was so authentic, true jazz, and really interactive with the crowd," said Michaela Derickson, a business finance and marketing major. "I have been to large big-name concerts before, but nothing compares to how enjoyable this band was to dance to, move with, and clap along too."
The Dirty Dozen Brass Band has been around for 42 years now and originated out of a youth music program at New Orleans' Fairview Baptist Church.
The band had gained an incredible amount of popularity from the locals which soon led to the band becoming professional with their leader, trumpeter Leroy Jones.
"The whole show was very upbeat," education major Frances Hoffman said. "Everything was fun, people were dancing and enjoying themselves. My favorite part had to be when they brought people to come up and dance with them on stage."
Throughout the night, the band went out of the way to ensure audience members were having fun. Each band member took turns playing solos on their instruments while the other band members got the audience engaged by telling them to clap along and move to the rhythm of the music that was playing and the audience responded well.
"The guy with the trumpet and the drummer were super fun," psychology major Rebecca Brenden said. "I thought the clapping and dancing was a clever way to get the audience's attention."
Toward the end of the show the band brought people on stage to dance with them and many went toward the front of the room.
Two band members stepped off stage and moved around playing their music in the audience to help get people moving and be more involved with the show.
"My favorite part about the concert was when my group started doing a clapping dance line and my friends, Kaylee and Amanda, got to go on stage for a solid 10 minutes," Derickson said. "The music department is something a lot of students look past, but it is definitely something people need to start exploring, supporting, and engaging in."
People left the show smiling and many said that they would attend more shows like this in the future.
"Overall I had a great time, and I would definitely go again," Brenden said.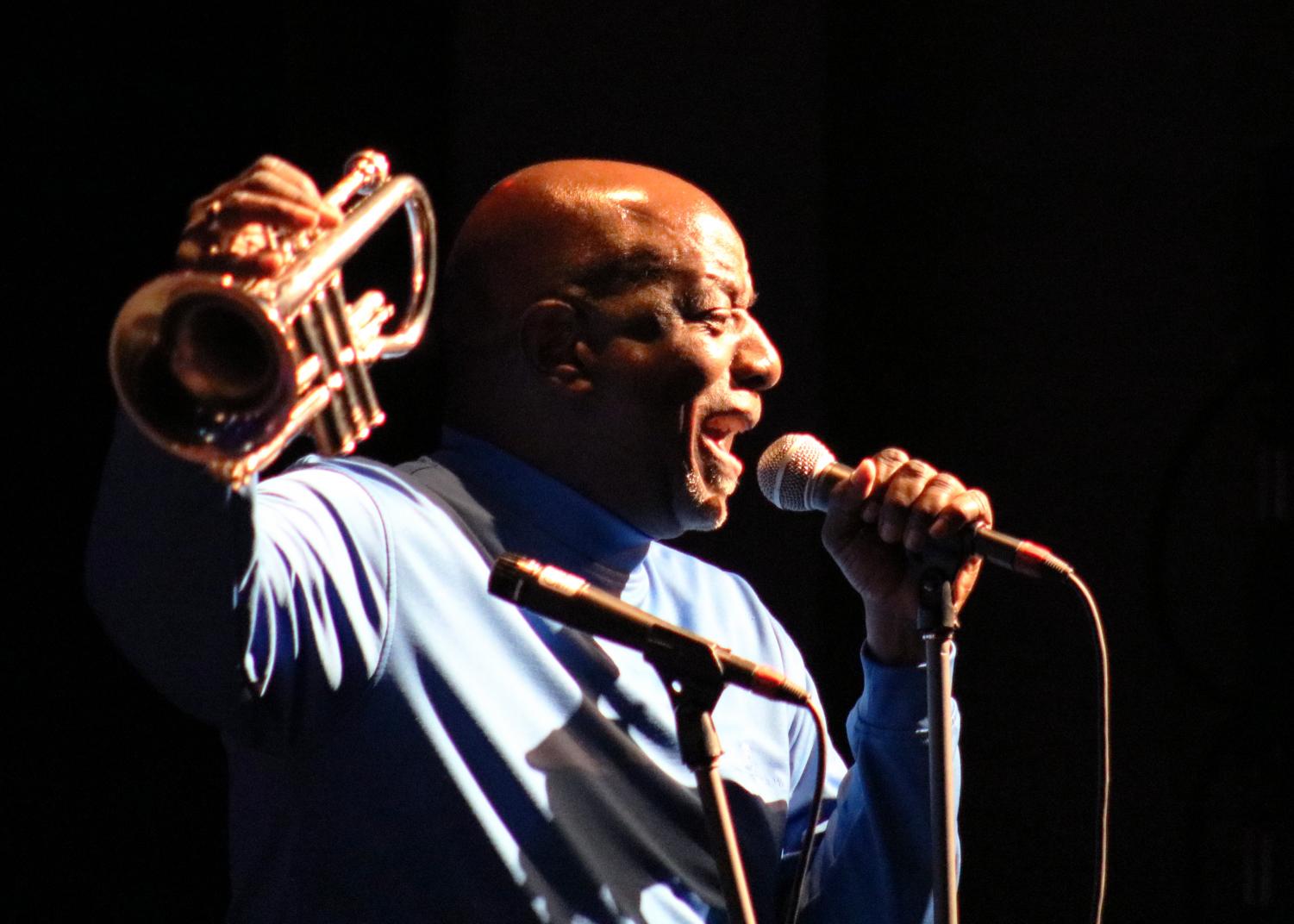 About the Contributor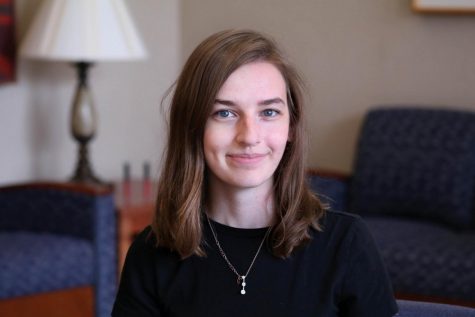 Ally Boyd, News Writing
Ally Boyd is a digital film production and theory major. She is a senior at WSC and has produced, directed, and edited many of the student short films....