WSC Volleyball goes 4-0 in Florida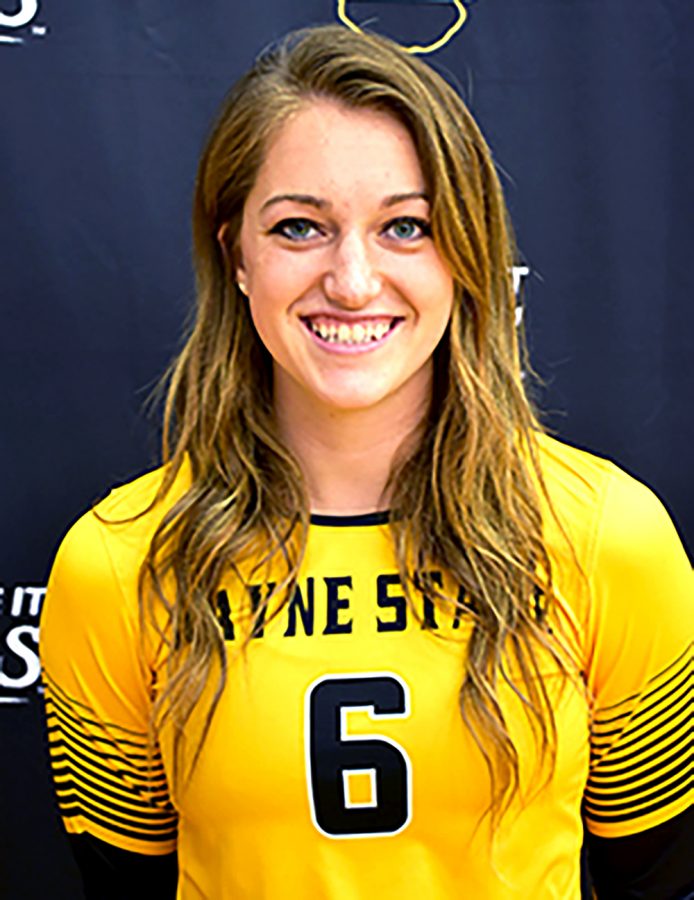 William Barnard, Staff Writer
August 29, 2018
Wayne State College Volleyball looks to build off of last year's success this season. The Wildcats are ranked 20th in the first regular season American Volleyball Coaches Association (AVCA) Division II Top 25 Coaches' poll released Monday afternoon.
Wildcat senior setter Megan Gebhardt was selected as a "Player to Watch" in the NSIC this season. The team will be coming into the 2018 season with five returning starters.
Head volleyball coach Scott Kneifl is in his 14th season at Wayne State entering the 2018 season.
"The culture is based off of hard work," Kneifl said. "All of the returners stayed in Wayne all summer and worked with coach Darnell four days a week. Working hard and playing as a team is what is stressed in the culture of the team."
The team is coming off of a great tournament in Florida where they went 4-0 at Emby-Riddle. They had 3-0 wins over Westminster (Utah), Lynn (Florida), Valdosta State (Georgia) and host Embry-Riddle.
The volleyball team is loaded with depth and has people who can come in at any time and play their role.
" [We have] Megan Gebhardt returning at the setter position to distribute the ball, Jaci Brahmer who was all-conference last year as a red-shirt freshman, but then there are players like Tarrin Beller who is going to have a breakout year," Kneifl said.
He feels that the team is in a better spot right now heading into the season than they were last year.
The team ended last season with a loss to the Concordia Golden Bearswho ended up winning the national championship. The Wildcats have a lot of talent and new players who will see time on the court during the season.
The Wildcats open up with Sioux Falls, then play number two Southwest Minnesota State, Augustana, and then Concordia St. Paul. "It is going to be a grind but it is a long season but it is just getting started which is exciting, but we have to take it one game at a time," Kneifl said.
The Wildcats look to build off their most recent success in the season-opening tournaments.
Prior to starting their league schedule, the 'Cats will play in the Southeastern Oklahoma Tournament. Their first home game is on Sept. 8 against Southwest Minnesota State at 1 p.m.