Horror and humor makes 'It' enjoyable for all viewers
Clown movie causes laughter and screams all in two hours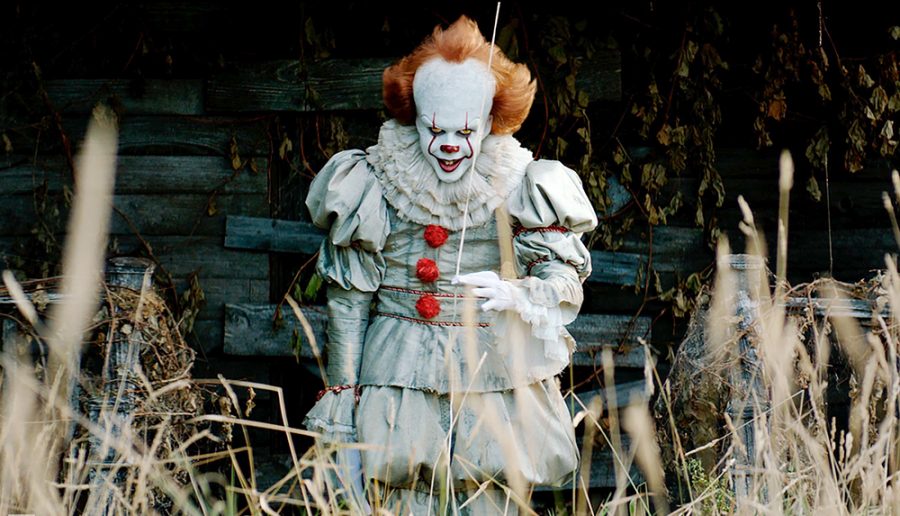 Rachel Vogt, Staff Writer
September 27, 2017
Stephen King is known for being an excellent horror novelist, and he sure doesn't disappoint in his novel "It". The 2017 movie rendition of the novel is extremely accurate in following the novel.
In the movie, seven young outcasts in Derry, Maine, are about to face their worst nightmare, an ancient, shape-shifting evil that emerges from the sewer every 27 years to prey on the town's children.
The children band together over the course of one horrifying summer, and the friends must overcome their own personal fears to battle the murderous, bloodthirsty clown known as Pennywise.
Bill Skarsgård, the actor who plays Pennywise, does an excellent job portraying the eerie and terrifying nature of the clown.
Skarsgård, though slightly out of his comfort zone with the role, does a wonderful job frightening the movie viewers. He doesn't appear to be laboring to frighten the audience. His sudden bursts of insane clown hostility make the movie much more terrifying.
While the movie is a horror film, the director does an excellent job in revealing unexpected humor and humanity throughout the entire movie.
The director also does an excellent job using imagery and packing the action in with the horror of the movie.
Overall, though this movie is of the horror genre, in my opinion, it is well-suited for a wide audience.