Major change: Finding a place in the world one sibling at a time
Hang on for a minute...we're trying to find some more stories you might like.
At the beginning of the semester I decided that I needed to make some money to attempt to pay for college, but my attempts to scrape by ended up getting me published in an online magazine based in New York and convinced me to change my major.

When I got the bill for my classes here, I was a little stressed out and tried to make money without having to get a job with a set schedule. I decided to Google different magazines that accept freelance writers. I found a few magazines that were willing to pay pretty good money for articles and essays if they are written from personal experience.

I submitted already written articles to some magazines while others asked for the general ideas that I would write my articles about before sending them the exact piece.

Just as I was beginning to lose faith in my writing abilities, a magazine got back to me. They loved my ideas and wanted me to write them an article.

The magazine was called "Adoptive Families" and wanted me to write a story about the six children that my parents had recently adopted. The editor, Eve Gilman, argued that people are curious about how my family deals with the pressures of that many children as my parents already had three biological children including myself.

I wrote the story about my experiences and it was published in an online edition of their magazine, as they do not sell print editions anymore.

At the beginning of this year I came to WSC as an excited biology major. I was ready to make a difference in the world as a nurse. My only problem? I hate science classes. I barely passed my biology class last semester while at the same time working with an editor in New York solely over email and acing my English class.

Now I understand that I want to spend my time writing about what's going on in the world. As the first semester changed to the second, so did my major change. I'm now a journalism major and a published freelance writer, and I no longer ask myself daily if I'm in the right path, because I know that I am.

About the Writer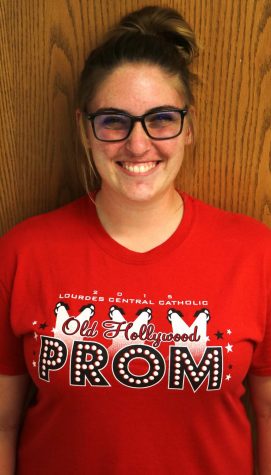 Julia Baxter, Photo Editor
Julia Baxter is from Plattsmouth, NE and graduated from Lourdes Central Catholic High School in 2016. She is currently a junior at WSC. She participates...