Baseball team heads out of the rec and onto the road
The WSC baseball team has been the textbook definition of consistent since roughly the turn of the century, finishing 18 consecutive seasons with records over .500.
Coach Alex Koch, who has been involved as either a player or coach since stepping on the Wayne State campus as a freshman in 2006, is hoping to push that number to 19 this season.
"It's just been a system," Koch said on the sustained success of the program. "Coach John Manganaro did a good job building this program. It's a program that's been built from the bottom up, and if it's not broke, don't fix it."
The 'Cats will rely heavily on senior outfielder Nate Ackerman, who was recently named a preseason third team All-American by the National College Baseball Writers Association. He slugged 14 home runs last season on his way to an all NSIC selection, as well as an honorable mention All-American.
"Nate is a good leader of this team, as well as bringing power to the middle of the order, a strong arm, he's fast, and really has all the tools to be drafted," Koch said. "We think we brought in enough bats to protect him, as last year teams were able to pitch around him and find other holes in our lineup."
The new guys will have to fill holes as well as replace a key cog in the lineup, John Roberts.
"John led our team in batting and was one of our midweek starters as well," Koch said. "We brought in a lot of pitchers this year as well, but [Roberts] will be missed."
It's a good thing Koch brought in a stable of pitchers, as not only will Roberts have to be replaced, but three-year ace of the staff Eric Browning will have to be replaced as well. Browning was set to anchor the staff for his fourth season, but the senior will sit out this year after being involved in a car accident in the offseason.
"Curtis [Bussard] is gonna have to lead our bullpen. He's been our closer the past three years, but we've got all new starters this year," Koch said. "We've brought in all new arms, but most of them are experienced junior college guys, with eight guys going for six starting spots."
The 'Cats will start the season Saturday, traveling to Wichita for a four-game series with Newman University, a team Koch credited for always being a good team, and looks forward to the tough competition out of the gate.
WSC will travel a lot to start the season, with a trip to Oklahoma this month before spending spring break in Florida.
"We've been stuck in here in the rec center and haven't seen many game-like reps," Koch said. "With the 10-hour bus ride to Oklahoma and 24-hour bus ride to Florida, you normally might be worried about fatigue, but these guys are so ready to get outside and play that shouldn't be a problem."
About the Writer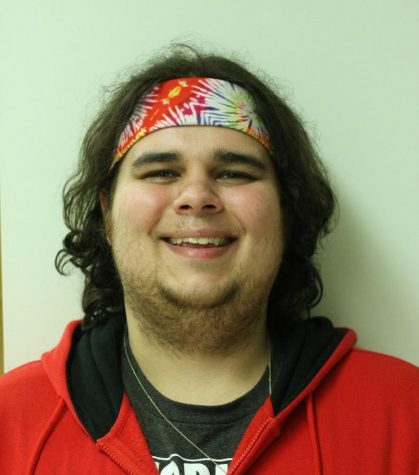 Mason Schweizer, Opinion Editor
Mason Schweizer is a senior majoring in journalism.

He is currently serving as the opinion editor.

He loves his Chicago sports teams and the Mod...