Thadd's Thoughts: Survey says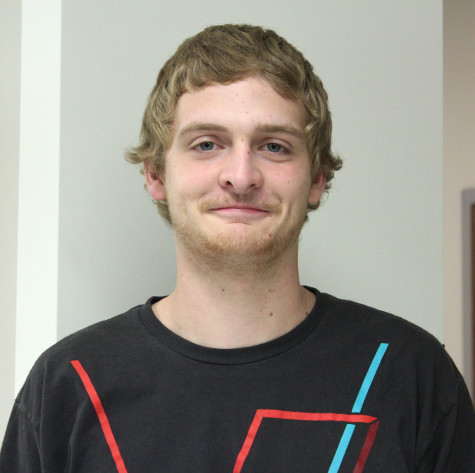 Recently, I received an email from the WSC Compliance Office. Basically it was one of those survey emails, the subject line was something like "Your feedback is needed!" and that's good news, because I don't feel like my feedback is ever useful.

I'm actually looking at the message right now as I type this. "Your responses are ANONYMOUS" it claims, obviously without the knowledge that I'm recording everything I type here.
Apparently my "input is CRITICAL to help us grow," so let's grow.

Just like always, I click the little "I accept the terms and agreements" button without reading anything inside it, and just like that, I'm at question one.
Question 1: THIS INSTITUTION IS WELCOMING
Well, I constantly hear students complain that credits don't transfer to or from here, so I guess that's a point against. Also, I don't know how an institution can claim to be "welcoming" while at the same time refusing to house myself and other seniors next semester. The professors are mostly friendly people, however. (2) Disagree.
Question 2: THIS INSTITUTION IS RESPECTFUL
Eh, I feel like Karen Walker might disagree. Also, being charged 50 bucks twice a year for printing services where VIRTUALLY NO ONE spends more than $20 in a semester, is a little insulting.
How about the dorm bathrooms though? At least you're only sharing the same toilet with 20+ other dudes at any one time, right? (2) Disagree
The next few questions all dealt with student-specific factors, such as disabilities, age, gender, political ideology, race and religion. I scored them all positively, then again, I've never been treated unfairly for being a young, straight, white (mostly) Christian male.

But it's not over yet, I've just made it to the "visibility" section. The test takes four questions to ask whether or not our institution is visibly diverse. I don't really think we are all that "diverse" but that's probably because the City of Wayne and the Northeastern region of Nebraska aren't especially diverse either.

It was at this point where I discovered I was only 25 percent of the way through the survey. 16 questions down, roughly 64 to go.

What the hell, I was only doing this for fun! I didn't know I signed up for a data entry position! So here are just a few of my other favorite questions.
Question 48: I AM COMFORTABLE HAVING ROOMMATES OR NEIGHBORS FROM DIVERSE BACKGROUNDS
My answer: Yup, that's why I'm living with 3 white girls and an Asian guy next semester.
Question 97: STAFF AT THIS INSTITUTION TREAT ME WITH RESPECT
My answer: Absolutely! Even after I vomit in the sink and flush a roll of paper towels, thereby clogging the toilet, nobody ever treats me anyway but with respect. Good thing we're making them work during the night instead of the day shifts they're accustomed to.
And Last but not least, Question 335: ADMINISTRATORS AT THIS INSTITUTION ARE GENUINELY CONCERNED ABOUT MY WELLFARE.
My answer: Maybe not mine, but they're certainly concerned for somebody's welfare.