Saying the final goodbye
Three faculty members with combined 80 years at WSC retire
Dr. Keith Willis
By Melissa Norris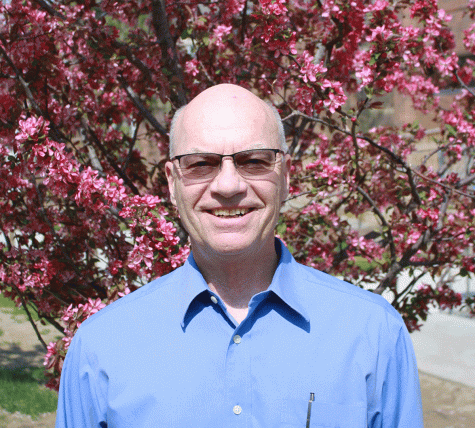 One more summer course and then counseling professor Dr. Keith Willis will go into retirement after 20 years at Wayne State College.
Willis is the instructor of such counseling courses as introduction to human services, practicum, techniques of counseling and psychopathology and client strength.
Willis received his doctorate in psychology in 1976 from UNL. He then worked for two state hospitals, one in Minnesota and one in Lincoln, before working at Valley Hope Alcohol and Drug Treatment Center as a psychologist for 19 years before coming to WSC.
He taught as an adjunct professor for four years before serving as fulltime faculty for the past 16 years.
"Primarily, I was invited to teach an adjunct course, largely because I was a psychologist at Valley Hope and they needed an extra instructor for their chemical dependency course. I started with that and stayed involved, and when a position opened up, they offered me the job," Willis said.
Willis intended his career at WSC to be a lasting one, and the O'Neill resident originally intended to move to Wayne. However, with one daughter still in high school and his wife attached to O'Neill and her job there, it was a move that never came to be.
For the last 20 years, Willis has driven the hour and forty minutes to WSC and back again to O'Neill at least twice a week. Willis said that one of his reasons for retiring is to spend more time at home with his family.
Willis and his wife, Carole, have 6 children (4 daughters and 2 sons) and 16 grandchildren.
What is his favorite part about teaching?
"How well you get to know students, and the personal relationships you can develop with them, particularly in the graduate program," Willis said.
In addition to his work as a professor, Willis also served as the department chair of counseling for both the undergraduate and graduate counseling programs for 14 years.
"I enjoy teaching, it's a challenging career to keep going with. The biggest challenge for me was serving as the chair, taking on responsibilities of accrediting both the undergraduate and graduate counseling programs," he said. "We have, for the first time, sought accreditation in both. We look forward to learning the outcome of our accreditation in the next two months."
Dr. Dennis Lichty, Dean of the School of Education and Counseling, is impressed with all the hard work that Willis put into getting the counseling program CACREP accredited.
"He has worked, I can't tell you how hard, to make sure this is going to happen in June. This is so big for the counseling program and that is something he should be remembered forever for—because that is his lasting contribution," Lichty said.
Willis passed the baton of department chair to Dr. Branis Knezevic. Together, they have worked to create a help clinic on the third floor of Brandenburg for students and community members in need of help. The program runs through the summer and offers undergraduates the chance to have internship practice.
"He's just an outstanding teacher, counselor and mentor," Lichty said. Even after retirement, Willis will continue his call to help others.
"I actually will continue to be a consultant at Valley Hope part-time. I will keep involved with helping people," Willis said.
Dr. Frank Adams
By Matt Lanik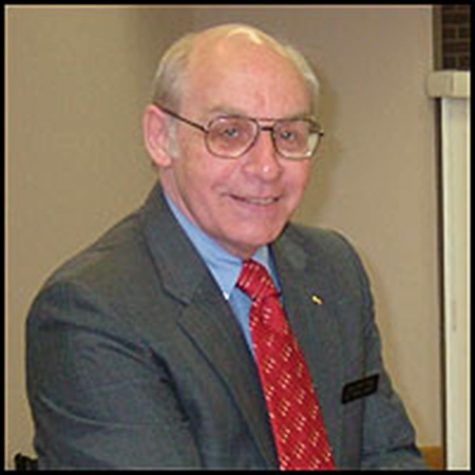 1992 brought us a lot of things.
MTV introduced "The Real World." The year also brought us movies such as "Home Alone 2," "Wayne's World" and "A League of Their Own."
In 1992, Dr. Frank Adams was starting his first year at Wayne State College.
"The dean was leaving for Idaho State, trying to get packed. There were probably two other folks that were leaving at the same time," Adams said. "I arrived in instant chaos."
After teaching education at WSC for almost 23 years, Adams is retiring after this semester.
The North Carolina native would not have found WSC if not for the advice of Sister Laura Haug at Benedictine College in Kansas.
"Sister Laura Haug was one of those creative, inquisitive, talented nuns," Adams said. "As a result, 30 years later, here I am."
Before coming to WSC, Adams spent five years in Kansas as the Director of Graduate Studies at Benedictine College. Adams said a lot has changed since the 30 years he's been teaching.
"I've seen a tremendous change from the students," Adams said. "They're more optimistic and curious, which in the long run is very beneficial to the students."
Adams jokes about his neighbor and fellow professor Maureen Carrigg, as well as her Great Dane, King.
"Watching Maureen be walked down the sidewalk was a source of entertainment for me," Adams said.
For 19 years, Dr. Adams focused primarily on teaching school administration and educational research.
"In the last 3 or 4 years, I have taught educational psychology," Adams said. "It has become one of my favorites."
While he is retiring as a professor, Adams isn't going to be cruising the world anytime in the near future. He is under contract to write two books. The first is due June 1, 2017.
"It's the story of a family in Western North Carolina between the end of the Civil War and the start of World War I," Adams said. "That was a very traumatic period of time."
His second book has to do with case studies and how they apply to education.
"I think that may be able to keep me busy for a while," said Adams, while smirking.
One thing he'll miss about WSC is the students.
"They're very good students to work with," Adams said. "They come from a very rich background in which they're expected to work hard. They follow through."
Dr. Pearl Hansen
By Janet Rodriguez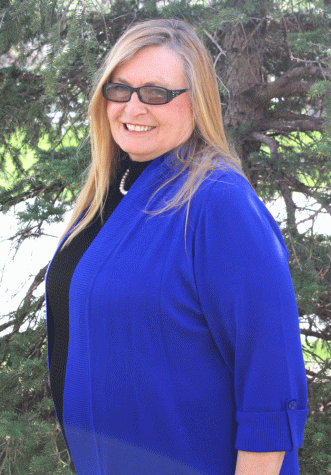 Dr. Pearl Hansen, a Wayne State College professor since 1976, is an easily recognizable figure here.
A 1971 WSC graduate with a Bachelor of Fine Arts in Education (B.F.A.E.), she spent a few years away from campus to go explore and share her gift for art elsewhere.
She has been teaching art since she was 20 years old.
In two weeks, Hansen will retire from WSC, finishing off the semester strong, and will then spend more time on her farm.
"I will miss the students and those rich challenges and experiences with them the most," Hansen said. "And art trips and convention trips."
She taught K-12 in Brisbane, Australia, right after graduation. Hansen then backpacked the outback of Australia before visiting the East, Middle East and Europe.
Upon her return, she earned an M.A. in sculpture and art history at Kansas State University.
She taught high school sculpture and pottery in Ralston for a period of time, then joined the WSC family again, teaching in the art department.
She has also served as the division head of the Fine Arts and Department and chair for the Department of Art and Design. Hansen earned a Ph.D. in administration, curriculum and instruction—with research interest in the area of art hazards—at the University of Nebraska in Lincoln.
Hansen has lectured and consulted on art hazards and safe work environments with many individuals, schools and organizations at local and international levels, directed national conferences and served on several governor-appointed committees.
She has given many of her art education students the opportunity to present and attend at least one national convention during their college career.
Hansen's exhibits have been presented locally, regionally and nationally.
After her retirement, she plans to go back to what she originally did her first time she left WSC–travel. This time, it will be to visit her family, including six siblings who also graduated from WSC, and many former students.
And she plans to spend time on her farm.
"The place I want to be, more than any place, is at my farm," Hansen said. "Enjoying the outdoors, seeing the sun rise and set."
She is excited for the "open space" after having a small office with no windows in her WSC career.
But she plans to hit the road in the near future.