Making Memories with SAB Scrapbooking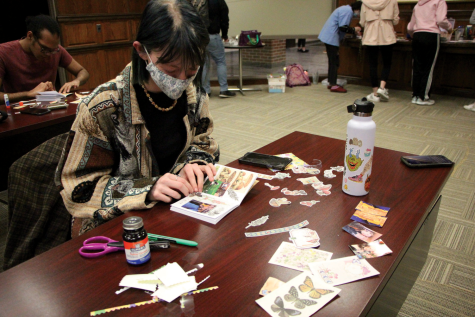 Student Advisory Board scrapbooking event was a successful evening at the Kanter Student Center. SAB hosted a scrapbooking event for all Wayne State College students to attend and enjoy time with other students.  
 Zaynab Kouatli was the main leader at this event and was very friendly by greeting everyone.  
"This event allows students to create their very own scrapbook," Kouatli said. "We have all the materials here including scrapbooks, the fun paper, stickers, glue, and even a Polaroid printer for students to have their personal pictures included in their scrapbook." 
Students who attended the event were encouraged to talk to new students and make new friends.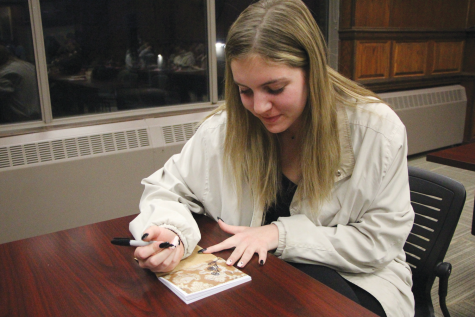 Overall, this event was successful but there are still no plans about if they are going to do it again next year, according to Kouatli.  
"There are no plans to have this event in the future, however, if it is successful, we might do it again," Kouatli said.  
The main goal of this event was to bring together students and start new friendships. Kouatli also said that their main goal was to make sure everyone was comfortable and had proper instructions if they had not scrapbooked before.  
At the end of the event, everyone who attended was thanked for coming and hopefully, they met a new friend or two.