A brief look at this year's presidential candidates
It's that time of year again. With Nov. 3's election day fast approaching, Wayne State College students are once again preparing to either head to the voting booths or turn in their absentee ballots by mail.
President Donald Trump, elected in 2016, has tried to stick to the promises he made in his previous campaign. The president, in particular, promised to stop the flow of undocumented immigrants into the United States. Construction of a border wall along the Mexican border has proven slow. Additionally, President Trump has negotiated two trade deals in his first term: a revised agreement with Canada and Mexico, and an initial trade agreement with China.
The president's first term, however, came with its share of obstacles. An article from the New York Times said President Trump is not currently under investigation, though he was impeached in March 2019 on grounds of obstruction of Congress. The call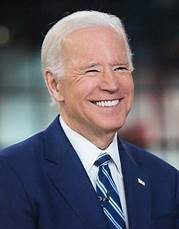 for impeachment came after Robert Mueller III failed to conclude whether the Trump administration had colluded with Russia in the 2016 election. The threat of COVID-19 will also prove an obstacle for reelection, particularly after the president contracted the virus.
Opposing President Trump is Joe Biden, the former vice president to Barack Obama. An article from BBC said one of Biden's main promises as president is to establish a nationwide testing program to combat the spread of COVID-19. Biden has also promised to expand coverage options for the Affordable Care Act he helped set up as vice president, by providing all Americans with the option to enroll in a health care program similar to Medicare.
Biden, however, also faces many challenges in his bid for president. With the former vice president imposing restrictions on his campaign as a result of COVID-19, Biden will have to find a way to establish a better presence in many key states. In addition, Biden will also need to prepare himself for further debates against Trump, who has proven his relentlessness on Twitter and in the Sept. 29 debate.
Students wishing to vote can turn in their absentee ballots to their local post office.