Wayne State services adapt to changes on campus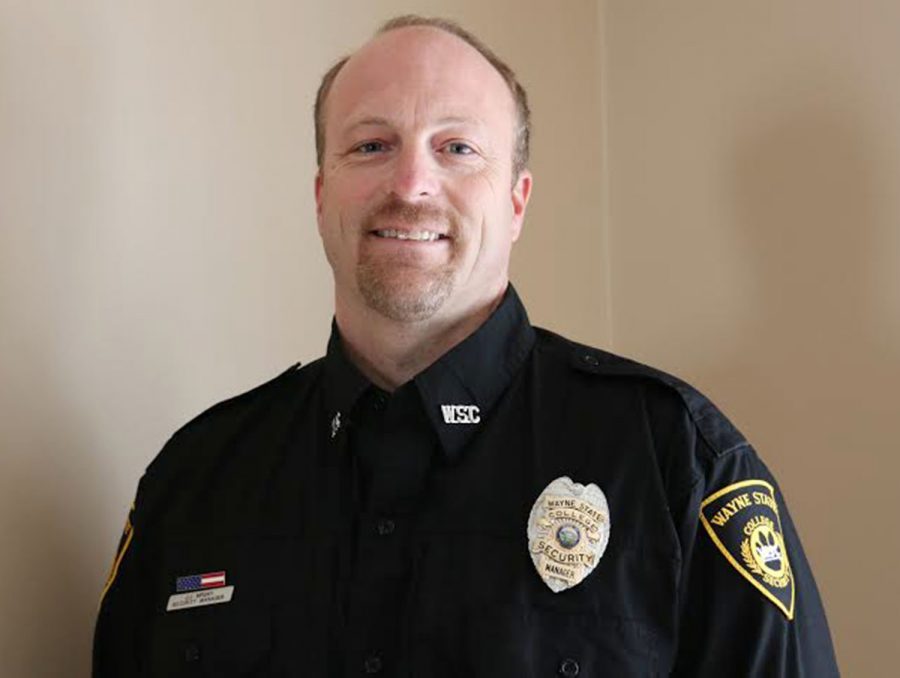 Alexander Retzlaff, News Editor
September 23, 2020
COVID-19 has adversely affected operations at Wayne State College. Campus Security and Residence Life have both adapted to the challenges.
"Honestly, it's been business as usual for us for campus safety," Campus Security Director Jason Mrsny said. "Nothing has changed for us. We still go through our normal day-to-day things, and we do the best we can at practicing good hygiene."
While Campus Security has enforced safety of students and faculty on campus, Residence Life has been busy communicating with students, faculty, staff and parents about the numbers of COVID-19 cases.
"I have spent far more time communicating with faculty about possibly ill students and coordinating with our local hotel and explaining our support protocols to students and parents," David McMahan, the dean of students, said.
Among other changes to routines and operations, Campus Security also installed security cameras near the residence halls' electronic doors. Mrsny said the cameras were installed to help support student safety as part of a controlled access project with the door readers.
"There are cameras to monitor entryways to the residence halls such that we can identify who attempts to force a door open, or prop it open such that the security of the building is compromised," McMahan said. "It also allows us to identify who was in the area if a serious incident were to occur."
While students on campus are adhering to directed health measures, there has still been an increase in COVID-19 cases while students are off campus. There are currently 28 active positive COVID-19 cases on campus.
"The best advice is to keep your distance," Mrsny said. "Large gatherings will not help this situation. We're relying on our student body to adhere to the four pillars. It's going to be crucial that they keep the large gatherings to a small amount."
Campus Security is located in the Campus Services Building and can be contacted by phone at 402-375-7216. Residence Life's office is located on the second floor of the Kanter Student Center and is available by phone at 402-375-7318.