New exhibit opens in Wayne
Local artists' quilts make up 'The Natural World'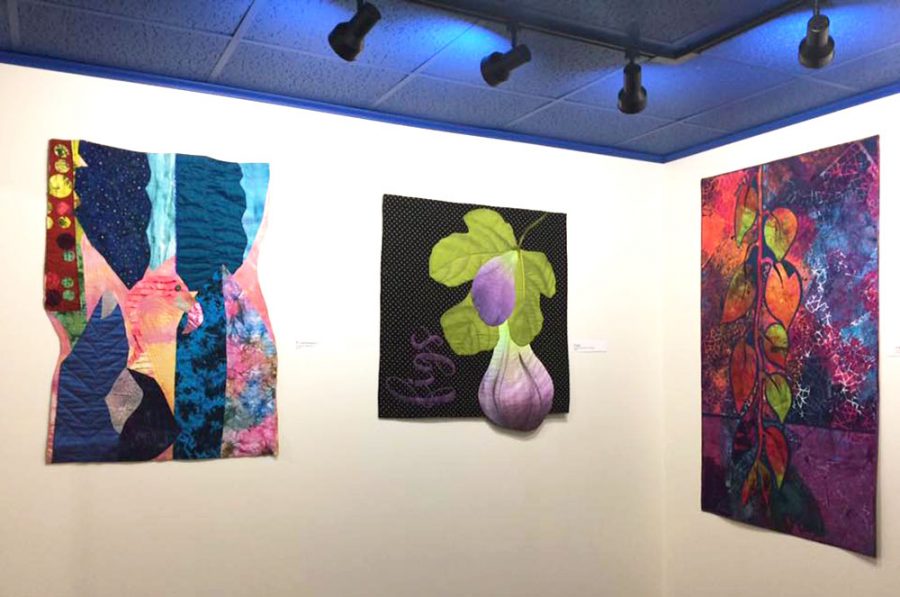 Emma Gardner, Staff Writer
September 11, 2019
Last Friday the Blue Cat Gallery & Studio debuted its newest exhibit "The Natural World," which showcases numerous quilts made by local midwestern artists.
"In some cases, it's simply a homage to the natural world, people just showing their respect of the beauty of the natural world," said Carolyn Albracht, owner of the Blue Cat Gallery & Studio and assistant professor of art education at WSC. "In other cases, the artist is trying to say a little more about our relationship with the Earth and what is happening with the natural world. I think it's fair to say that some of the artists do have conservation concerns."
Local members of the Studio Art Quilt Association provided the quilts for the exhibit. Albracht said the group tries to find broad themes for its exhibits so that more people can contribute, but also so that more viewers can be inspired by their work.
Irene Mock, hobby quilter and member of the local quilt guild, said the process of making quilts can be delicate.
She said artists have to find different fabrics they would like to work with and then piece and sew them together. Each quilt has a back, a middle with some sort of fluff, and then a front where the stitching is done on top.
"The stitching lines add texture and dimension, but they also add more movement to the design," Mock said, while observing a quilt displaying a soft autumn landscape.
Many quilters choose to use a sewing machine to guide the fabrics to get the precise lines or curves that they want, while others use hand stitching methods which tend to be thicker and less clean looking.
"If you have your machine set right, you can really just paint with your machine," Mock said.
While the fronts of the quilts are where the artists do most of their work, the backs of the quilts are sometimes equally intriguing.
On the back of the quilts, people can see all of the sewing and stitching marks, and sometimes they'll find a quilt with a back that is related to its front in some creative way.
"In a way, quilting is a lot like drawing – but drawing with thread," Albracht said.
The exhibit is at the Blue Cat Gallery & Studio on 114 W 3rd St. The gallery is open this fall on Thursdays from 4 to 8 p.m., Fridays 1 to 5 p.m., and Saturdays 10 a.m. to 4 p.m.