A day in the reality T.V.
Hang on for a minute...we're trying to find some more stories you might like.
President Donald Trump's former personal lawyer Michael Cohen will be testifying before the House today, where he is expected to present documents alleging Trump engaged in criminal conduct during his time in the White House.
He will also answer questions about a BuzzFeed story alleging Trump ordered Cohen to lie to Congress about the hush-money he paid to adult-film actress Stormy Daniels.
This will be a truly remarkable day in this reality show of a presidency we have endured over the last two years.
Yesterday, a Republican member of Congress threatened Cohen to reveal extramarital affairs Cohen may have been involved with. Representative Matt Gaetz posted the threat on Twitter. Never before have I seen a member of Congress threaten a witness coming into testify before congress. Congress's job is oversight. They are suppose to be making sure our president doesn't break the law.
But this threat clearly shows the lengths Republicans on Capitol Hill will go to protect the president. Gaetz has a history of being the first one on the morning talk shows defending anything Trump does and has no problem making outlandish statements. At a recent Judiciary Committee hearing on gun control, Gaetz got in a heated argument with parents of slain children from the Parkland school shooting. Gaetz went as far as to seek the parents be removed from the hearing.
Michael Cohen will be leaving soon to serve a three-year prison sentence for lying to Congress. While we should not automatically believe everything Cohen says, we should do our country justice and follow the facts.
If Cohen has proof of any criminal conduct the president may have been involved with, Republicans and the rest of Congress need to do their jobs of oversight and hold the president accountable.

About the Writer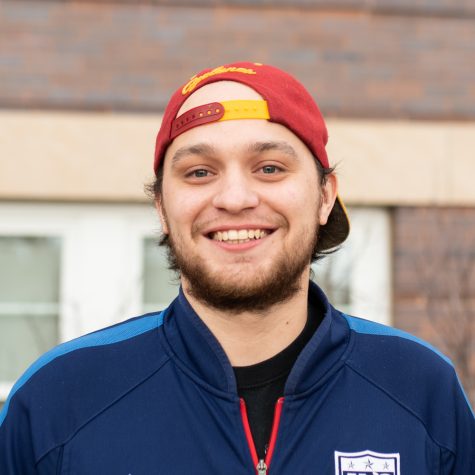 Justin Yost, Opinion Editor
Justin Yost is from Logan, IA and graduated from Logan-Magnolia High School in 2013. Justin is a senior and is majoring in Journalism. Aside from writing...