Homelessness & poverty: a quiet problem in Nebraska
Hang on for a minute...we're trying to find some more stories you might like.
Poverty in Nebraska is a much more serious problem than a resident may think. There is an estimated 1,030 people in poverty in Wayne County and an estimated 198,984 people in poverty in the state of Nebraska.
According to Kids Count Data Center, Nebraska is at a 6% poverty rate in children based off of 26,000 kids in 2017. Someone is considered to be a child in the ages of zero to 18. The same website says that Alabama has the highest children's poverty rate at 11% based off of 121,000 kids in 2017.
"I know that child poverty is a lot higher in Northeast Nebraska than in the state," said Amy Munderloh, Executive Director of Haven House Family Services Center. "Those stats are interesting to know."
According to Munderloh, if the rental costs are below 30% of a person's income than that is considered to be fair housing. Along with other monthly expenses, high rent can lead to poverty.
"A lot of towns that we serve have housing problems," Munderloh said. "Wayne is pretty good in regard to affordable housing for our clients. If you don't qualify for the low-income housing, then rent is a lot higher."
According to the United State Census Bureau, Nebraska's median salary in 2017 was $54,548. This is below the 2017 national median salary of $60,336.
"I would say [poverty] is a bigger problem than what people would expect," Munderloh said. "I think food is a need in this area for low-income. I think it's a big expense, especially for large families, so it is important we have the resources available like the food truck and food pantry."
Haven House works with all the local food agencies, food stamps, and other resources to refer customers. Wayne has a food truck, two food pantries, and the churches will sometimes have a small food pantry as well.
"We have a lot of people that call us that are homeless," Munderloh said. "We are not able to serve homeless because we only serve survivors of domestic violence and sexual assault."
Homelessness is something that citizens of Wayne County are affected by all year round. According to Munderloh, most of the people living in poverty are living paycheck to paycheck.
"Homelessness isn't as prevalent in the summer as it is in the winter because you can live outside in the summer," Munderloh said. "But then food costs are more expensive in the summer."
People that are homeless are affected year round, and it is important to keep supporting the local agencies so that they are able to help the homeless people in the area.

About the Writer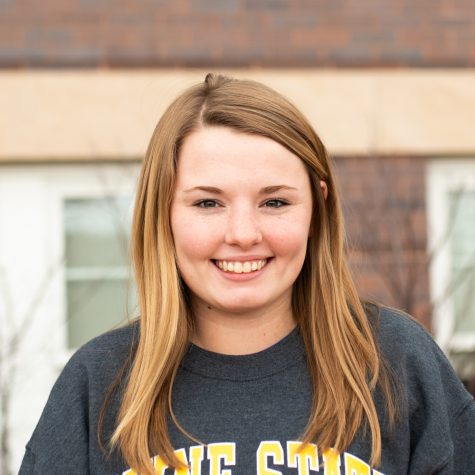 Brenna Vovos, Ad Manager
Brenna Vovos is from Wayne, Nebraska and graduated from Wayne High School in 2017. She is currently a sophomore and is majoring in Agricultural Communication...