Wayne Country Club finally getting a makeover for the 2019 golf season
The Clubhouse at the Wayne Country Club has been under construction since April and it is expected to be completed some time this winter in time for golf season in 2019.
The clubhouse was built in 1968 and there has been talk about remodeling it for at least ten years. With a loan and some help from the city and community members, this idea was made possible.
"We had a fund-raising camping, we have a LB840 loan, and we have a contract with Otte [Construction] for $518,000," said Rusty Parker, president of the Wayne Country Club board.
They left the current two-story clubhouse and attached a new addition where a deck sat previously. The deck sat on an old structure that used to be the maintenance building, so all of that was demolished.
"We put a 40 x 44 addition attached to the original structure and then we remodeled the entire upstairs," Parker said.
The only indebtedness the country club is in is the 0% interest loan from the city worth $210,000. The club will pay this back in a 15-year time period.
"We've had members and interested community persons pledge, over a five-year period, $375,000," Parker said. "Then we borrowed money from the city called the LB840 for $210,00 so the combination of those two things are making payments."
Parker said the first time they played golf was in the summer of 1947. The clubhouse was due for some much needed improvement in which numerous people have been involved with that dates back to this time.
"They brought in a Quonset [to use as a clubhouse]," Parker said. "But in 1968, they borrowed money, again this is the club, the city owned the land. For $300, the club bought the land where the club house sits and built the clubhouse which happened to be the same time the club bought the land on the south side of the rode to build the back nine."
The Wayne Country Club will have a new and improved clubhouse open for the 2019 golf season.
About the Writer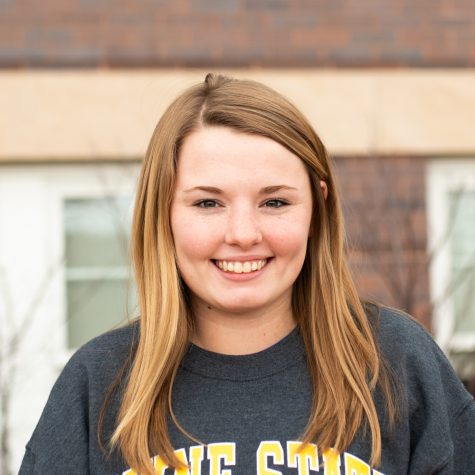 Brenna Vovos, Ad Manager
Brenna Vovos is from Wayne, Nebraska and graduated from Wayne High School in 2017. She is currently a sophomore and is majoring in Agricultural Communication...