Creation of The Beaumont By Sean Dunn, Staff Writer
If you've driven into or out of Wayne from the north in the past year or so, then you've probably noticed lots of construction occurring just before the golf course. You've been looking at the creation of The Beaumont, Wayne's new event & concert hall, which has officially opened.
"We broke ground in June of last year," said Beaumont owner Ransen Broder. "It was a pretty quick and smooth process when the weather was nice. I'm really happy with how it went."
The Beaumont doors open to a very wide, rustic hall. It contains a bar, several tables, a concert stage, and several chandeliers.
"Primarily, weddings will be the bulk of our events." said Broder. "We also plan to have concerts and banquets, but weddings is what we mainly plan on doing."
Ransen's wife, Josie, also helps with managing the venue.
"We also look for little things, like karaoke nights, and we are also looking for someone who could help teach dance lessons," said Josie Broder.
The Beaumont has held a live concert already; Leafy Spurge with Jim Casey & The Lightning Band performed at the venue just this Saturday. Despite the harsh winter weather that took place that night, The Beaumont was lively and full of music.
"Considering the weather we were given, we are thankful for the turnout we did get," said Ransen. "Some people were hoping we could postpone the concert, but getting another date for the band to play wouldn't have been easy. Despite the weather, we knew we get the local crowd coming in."
The Beaumont has got plans to host some more events, like a 4th of July party and a dueling pianos show.
If you want more information on prices and events taking place at The Beaumont, you can follow them on Facebook and check out their website at thebeaumontwayne.com.
About the Writer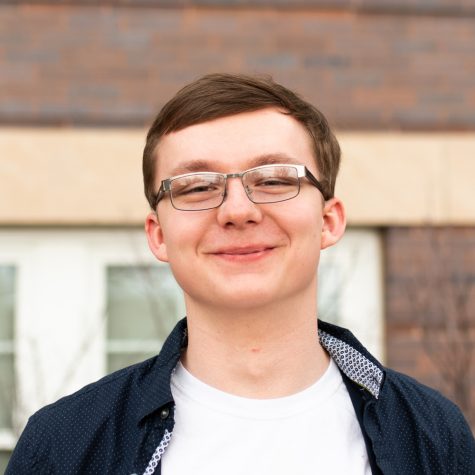 Sean Dunn, News Editor
Sean Dunn is from Coleridge, NE and graduated from Hartington Newcastle High School in 2015. Sean is a senior and is majoring in English Writing and minoring...