Residence Life improving on-campus living
Hang on for a minute...we're trying to find some more stories you might like.
Wayne State College's Residence Life works year after year to improve the experience for residents on campus.
David McMahan, assistant dean of students, said Residence Life is continuing to make improvements on campus.
"This year we looked at changing some things like what loft pieces were included in which facilities, and how accessible we made what we call our premium rooms," said McMahan.
The premium room option, a double standard room that accommodates two individuals, allows students to have the opportunity to make the room a super single or buy the other bed.
McMahan said the single room was an option the previous year, and there were few students who took advantage of having a room to themselves. This year there are 80 students currently using the option. However, it was not offered when returning students signed up for rooms.
"We will likely go into next year with that option advertised in advance for returning students," said McMahan. "We will look at that and at our space availability in future years."
McMahan said that WSC is also looking at numerous other improvements for the forthcoming year, though many of the plans are not finalized.
"We are proposing an idea for inclusive laundry, which would basically allow students that live in the residence halls to use the laundry facilities without having to provide any payment," said McMahan. "We're also working with vendors that are providing solutions to us and making bids on the project where there would be a technology piece that would go with that. You could basically have an app on your smart phone or you could log in on your computer and look at how many washers or dryers are currently available. Some of the options we are looking at would even be able to scan the washer or dryer that you are using and it would text you to update you to say your load is done."
McMahan said some of the options they are looking at would also allow students to input a service report. So, if there happened to be a problem with any of the machines, maintenance could be contacted immediately.
"We're also looking at what we call 'community clustering,'" said McMahan. "Where if you would like to get together with a group, there would be a designated room where they could meet, do research and discuss things that relate to the activity that the group is focused on."
The community clustering would help accommodate students with similar interests.
McMahan said there was an evident impact on campus with the reopening of Bowen Hall.
"Everybody, including new and returning students, wanted to see what the updated facility would have to offer, and that was very popular," said McMahan.
McMahan also said that Residence Life is speaking with other groups on campus to see what their interests and needs are.
In previous years, Residence Life made changes that included replacing old mattresses, ensuring that furniture is updated, and working on installing HD television screens into the lobbies of the residence halls on campus.
Residence Life has continued to make updates and speak with students and student organizations to strive for an ideal on-campus living experience for Wayne State students.

About the Writer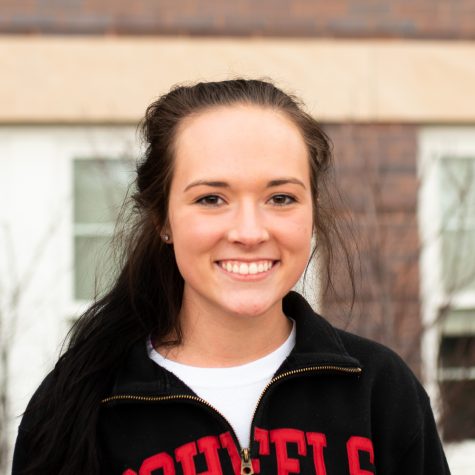 Rachel Vogt, Sports Editor
Rachel Vogt is from Kennard, Nebraska and is a 2016 graduate of Arlington High School. Rachel is a a senior majoring in journalism with a minor in Spanish....