Andria Cooper passes after cancer battle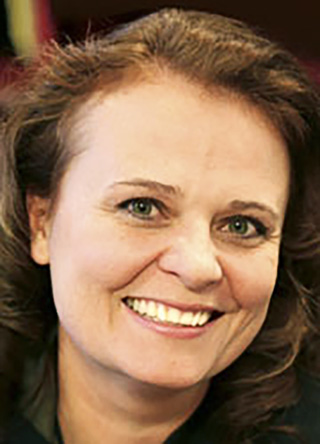 Hang on for a minute...we're trying to find some more stories you might like.
Family, friends, students, staff and community members received sad news on Tuesday afternoon.
Dr. Andria Cooper of the Department of Criminal Justice has died after battling cancer. She was diagnosed last summer. Final arrangements are pending.
Cooper was the main force behind Wayne State's Criminal Justice Crime Scene Investigation Facility creation, currently under construction.
Before Cooper was an assistant professor, she sat as a New Mexico state level district court judge after serving as an attorney, which was focused primarily in criminal law. She had been a prosecutor as well as a criminal defense attorney.
Cooper's background as an attorney enhanced students' education in the criminal justice department, said Jason Karsky, professor of criminal justice. He added that her background experience before joining gave her invaluable experience in helping students prepare for this career field.
Quoted in the Stater, Karsky likened her to "a little bulldog." He said that her tenacity and drive were like no one else's.
She also had experience in the areas of civil rights, constitutional law, victim advocacy, and general areas of legal practice. She trained law enforcement and other criminal justice professionals in the areas of arrest, search and seizure, report writing, warrant preparation, juvenile justice, fraud investigation and prevention, domestic violence investigation, and victim advocacy. She also sat on a governor's domestic violence fatality review board. She started teaching Criminal Justice in fall 2014.
Counseling is available for anyone who needs assistance. The Counseling Center is open from 8 a.m. to 5 p.m. Monday through Friday in Room 103 of the Kanter Student Center and can be reached at 402-375-7321 or after hours and on weekends by calling Campus Security at 402-375-7216.