WSC professor gets published
Hang on for a minute...we're trying to find some more stories you might like.
Randa Garden, a professor in the Communication Arts Department, coauthored a research paper that was recently published in the 2017 "Health Communication" journal.
The paper, titled "Serious illness conversations with doctors: Patients using information from sources other than their doctors," was co-authored by William Seiler, professor of communication at the University of Nebraska-Lincoln.
This manuscript, based on Garden's dissertation, is titled, "Learning about serious illnesses: Implications for instructional communication" and is directed by her dissertation adviser, Seiler.
Garden said her dissertation, which uses qualitative research methods, was 262 pages long and included three research questions. Since the maximum length of an article for "Health Communication" can be only 25 pages, she focused on just one research question, and brought in the best parts of her dissertation findings.
In addition, she updated and reworked the literature review. Garden said she asked Seiler if he would like to co-author the article with her because he was "such an excellent dissertation advisor, and I knew his insight and advice would again be very helpful."
Their article, which was recently published online by Taylor and Francis, is now available in print in the 2017 Health Communication Journal. Health Communication is a top-tier journal with a 20 percent acceptance rate.
Garden said that the publishing process is quite long. While the article was previously published online for a fee, it is now in print in the Health Communication Journal, and will later be available in full-text.
Their article is also housed in the Communication and Mass Media Complete database at Wayne State College.
While Garden's primary research interests examine issues related to doctor-patient communication, she has also explored the communication challenges of family caregivers for those with Alzheimer's disease.
"I am currently working on a research article about protecting the elderly population from financial elder abuse," said Garden.
Garden said that protecting older adults from financial elder abuse is an important social issue that needs serious attention, so she hopes to get her new manuscript published. She has presented her work at several of the annual National Communication Association conferences.
Garden teaches health communication, communication and ethics, organizational communication, speech communication, qualitative research design, and a seminar in communication at Wayne State. In the summer, she teaches a research design class online.

About the Writer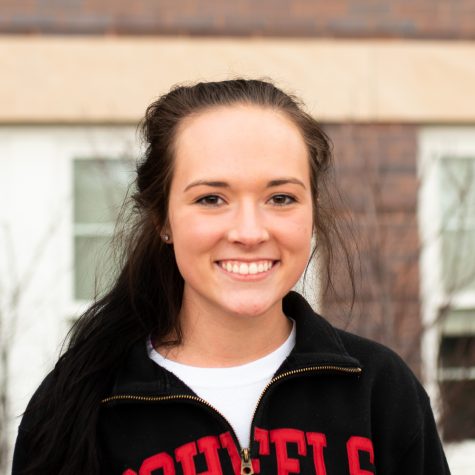 Rachel Vogt, Sports Editor
Rachel Vogt is from Kennard, Nebraska and is a 2016 graduate of Arlington High School. Rachel is a a senior majoring in journalism with a minor in Spanish....