Violence and hurricanes
Many residents of southeast Texas braced for the devastating power of Hurricane Harvey, which made landfall last Friday bringing with it winds up to 130 mph. In areas registered rainfall was over 50 inches. At least 15 deaths have been confirmed with that number surely to rise, and more than 17,000 people have been relocated because of dangerous flooding.
You would think most presidents would do everything in their power to protect their citizens. Even former President Barack Obama made it to Houston before Donald Trump did. Instead, the day Harvey hit Texas President Trump tweeted that he was granting a full pardon to controversial sheriff Joe Arpaio, who was convicted of criminal contempt for defying a court order to stop detaining suspected illegal immigrants. In other words, racially profiling Hispanics. This only furthered the criticism he had received for his comments on Charlottesville where he equated white supremacists and Nazi's promoting hate and violence with counter protesters trying to promote equality, love and peace. Let us not forget one of these groups fired guns into crowds, beat DeAndre Harris giving him a broken wrist and eight staples on top of his head and murdered Heather Heyer. These two groups are far from equal.
Trump, who has quickly and bluntly called out terrorist attacks and instantly called them Islamic terrorist attacks, took a long and unprecedented amount of time to comment. Once he did comment he did not condemn anyone. Trump said he wanted to wait for all the facts before he made his comment. This goes against everything he has done in the past.
This was yet another moral test that he failed. How would he respond to racist violence? By not condemning the violent action that took place that day. You could say this whole presidency has been one moral test after another, and for the most part he has failed each time.
This isn't the time for pardoning racist sheriffs or splitting the country with bad comments, this is the time to bring the country together to help the people of Texas.
About the Writer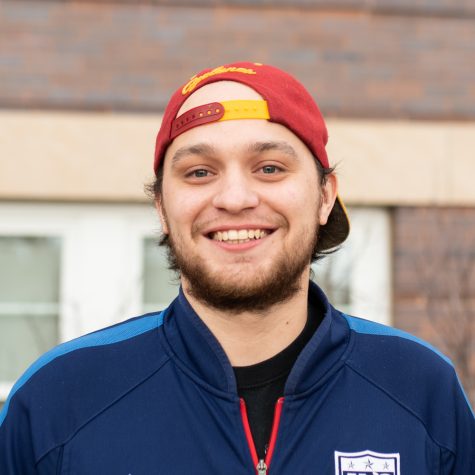 Justin Yost, Opinion Editor
Justin Yost is from Logan, IA and graduated from Logan-Magnolia High School in 2013. Justin is a senior and is majoring in Journalism. Aside from writing...