Professor earns award for helping other countries
Hang on for a minute...we're trying to find some more stories you might like.
Wayne State College Professor Barbara Engebretsen has been honored with the Fulbright Global Award. This award will assist her efforts to implement the Hypertension Education and Resourcing Talented Student (HEARTS) Initiative.
"The 'heart' of the HEARTS Initiative is to educate, equip and empower talented high school students to take ownership of theirs and their community's health," Engebretsen said. "We will make them our colleagues, knowing that if they embrace their own and their community's health, they have the energy, passion and potential to powerfully impact health in theirs and following generations."
High schoolers will work with medical students and health care professionals to learn about hypertension, how to take blood pressure and administer surveys.
"The global HEARTS Teams from each location—Ethiopia, Nepal and Nebraska—will also be connected in virtual communities for gaining understanding, global friendships and sharing best practices," she said.
Engebretsen's emphasis has always been on the physiology of health and health promotion. She mainly focuses on promoting physical activity, healthy diets and lifestyles.
"In 2004, after hearing a speaker from Thailand at a conference, I began to study global health disparities related to access, culture and knowledge," Engebretsen said. "In particular, I was interested in what are known as non-communicable diseases."
Engebretsen developed EPS 300, a class that focused on global health, and introduced a minor in public and global health.
"As a new member of the Wayne Rotary Club, I learned about a Global Grant program and together with Buey Tut and Rotarians from Juba, South Sudan, we wrote a grant proposal for $116,880 to build water wells in rural communities," Engebretsen said.
Engebretsen hopes to connect health professionals in three countries to address the increasing problem of non-communicable diseases.
"These are largely due to four preventable behaviors: inactivity, diet, smoking and excess alcohol use," Engenbresten said.
The program is intended to help students learn how they can use their skills and interests to address public and global health issues.
"In Ethiopia and Nepal, life slows down, and the importance of stopping in to be with a friend or colleague supersedes deadlines or appointments," Engebretsen said. "I've noted that it is fast enough to get the job done, but slow enough to enjoy the journey. The value of relationship is most important. It is impossible to articulate how these friendships with remarkable colleagues here and in Ethiopia and Nepal have blessed me."
Engebretsen has had the support of WSC leadership and faculty, especially Leah Keino, Director of the Multicultural and International Program. She has worked with alumnus Brandon Grimm and others.
"The benefits to traveling and working with partners in developing countries are many. Most importantly, that we are working with people more like us than not," Engebretsen said. "Though separated by miles, privilege and time zones, we all care about making the world a better and safer place for our loved ones."

About the Writer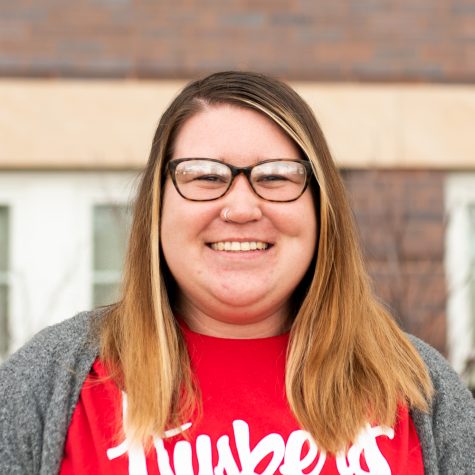 Emmalee Scheibe, Editor-in-Chief
Emmalee Schiebe is from Blair, NE and graduated from Blair High School in 2014. Emmalee is a fifth-year senior and is double majoring in electronic media...