'I find people here so polite'
History program welcomes Colvard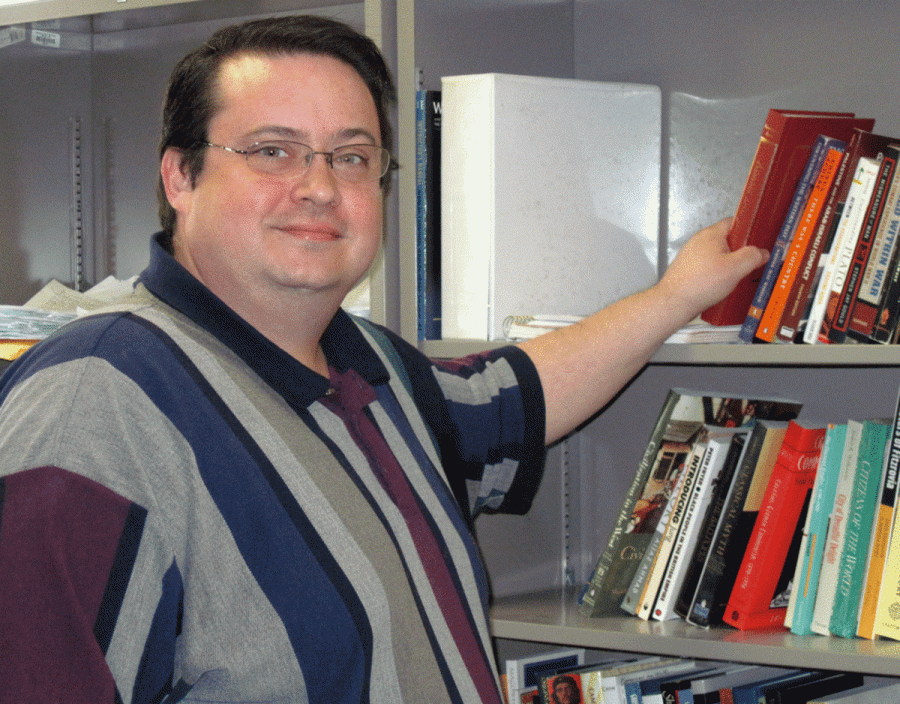 Seth Miles, Staff Writer
April 23, 2014
Eric Colvard is an assistant professor of history on the tenure track. The main course he teaches is world history.
But there is more to Colvard than just educating students in history.
Colvard is married with two kids and originally from the South.
"I lived my childhood in Louisiana and finished high school in Dallas," Colvard said. "I did an undergraduate in nursing at Texas Tech in Lubbock."
Colvard received his bachelors in nursing from Texas Tech University in 1996, his masters in history from TTU in 2004 and his Ph.D. from Iowa in 2013.
He wasn't always a molder of minds, spending about 10 years working in the field of psychiatry.
His primary historical interest is the British Empire in India, which gave him background for world history. He hopes to present more history classes for students to enjoy.
"I enjoy teaching because students enjoy learning," Colvard said. "It is fun to do something that people like. People like knowing where they are coming from, how we got where we are and I enjoy helping them figure it out."
Besides helping students figure out where and how we got here, Colvard enjoys the blues. He is a blues guitar player and is especially fond of Delta blues music.
He isn't singing the blues about WSC students, though.
"I find people here so polite. Most people participate and I like that," he said. "I find the Wayne State students more engaged than in some of the other contexts I've worked in."