Christensen becomes full-time teacher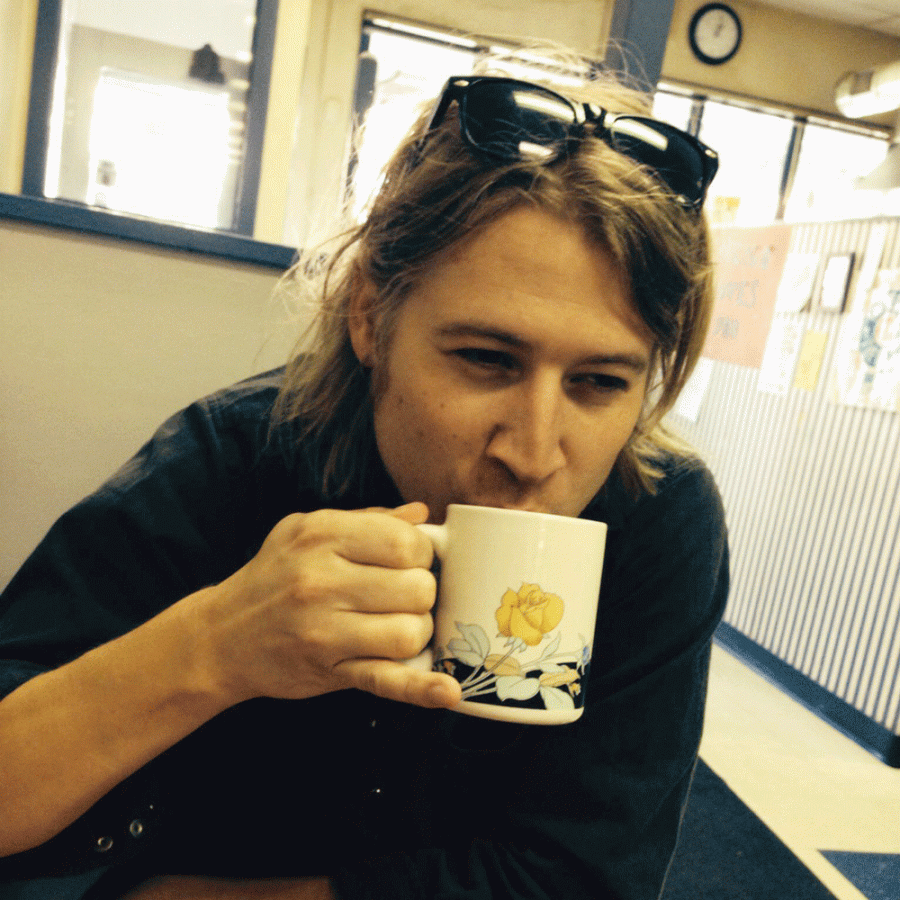 se, Staff Writer
April 4, 2014
Sharp wit and a sense of humor seems to be the best way to describe English instructor Chad Christensen.
Christensen, a new full time teacher this year at WSC, is on a tenure track and teaches poetry workshop and editing for publication.
"I had a couple great teachers here at Wayne State who now are some of my closest friends," Christensen said. "There's a real sense of excitement and freedom that derives from writing and I just can't get enough of it."
He has taught English composition, expository writing and film and literature. Next semester, he will also be teaching senior seminar.
Christensen doesn't just teach, he is also involved with other organizations at WSC.
"I manage the WSC Press, Plains Writers Series and the Poetry/Fiction Slams," Christensen said.
On top of all this, Christensen has been building a family.
"I got married last May in Belize. That was kind of crazy," Christensen said.
Christensen became a father last Wednesday to a baby boy, Dean Holliday Christensen.
When he has free time, Chad likes to read and write.
"I currently have an unhealthy addiction to Richard Brautigan. I'm hoping to check myself into a clinic soon," Christensen said.
WSC has a special place in Christensen's heart.
"Wayne State College is great place to learn and grow. It has given me a lot of opportunities and I don't regret for one second in coming here," Christensen said. "I know a lot of people think there's not much to do here, but I think that's a lazy person's excuse.
"With the right kind of eyes, there's a whole lot of fun and trouble you can get yourself into."