Rames to be inaugurated as WSC's 13th president
Neihardt's 'All is But a Beginning' to be the theme of the event
Wayne State College will celebrate the inauguration ceremony of its 13th president at 3 p.m. on Friday, April 29, in Ramsey Theater. Students, faculty, staff and public are all welcomed and encouraged to attend.
Chancellor Stan Carpenter will be emceeing the ceremony, officially recognizing Dr. Marysz Rames as WSC's president, chosen by the Nebraska State College System Board of Trustees.
There will be greetings from the four senates: student, support staff, professional and faculty. WSC alumna Adrian Minks will be making comments on behalf of alumni. Minks graduated in 1968 and was awarded the 2015 Alumni Service Award at last year's homecoming.
The theme for the ceremony is "All is But a Beginning," which is also the title of John G. Neihardt's autobiographical account of his youth, his time in Wayne, his foundational experiences at Nebraska Normal College and what he went on to do later in life.
"I enjoyed reading 'Youth Remembered.' He was very innovative and forward thinking, that's what I loved about him," Rames said. "I'd like to think that we helped ignite that passion in him through his education here at Wayne State. Certainly, the whole inauguration is built around John Neihardt and the passion he had for our institution and the difference that the education made in his life and how we continue to do those things for students every day."
Dr. Peggy Gordan Miller, president emeritus of South Dakota State University, will make comments at the ceremony about her past work with Rames.
Rames is nine months into her first year at WSC as president. She said that her time at SDSU prepared her for what to expect so that she was able to easily grab hold of the reins when she came to Wayne.
"What I quickly realized was that there was this ebb and flow of different information in the course of a day. You had to move from a discussion about maybe something happening in academic affairs, to a discussion about where we were with enrollment, to maybe on the phone with a donor… You to had quickly pick up, move forward with and set back down each issue," Rames said. "That was eye opening. I think that to be successful as a president, you have to be able to swiftly move through those things and you also needed to be surrounded be a very strong team that you can trust."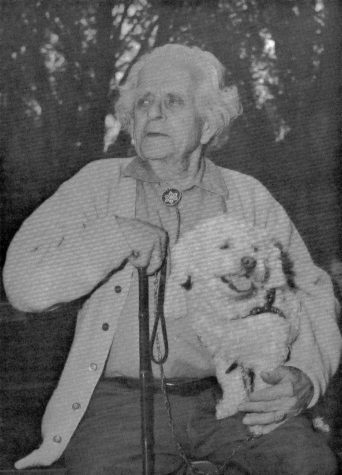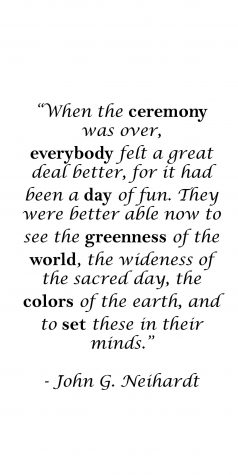 Graphic by Laura Anderson
Rames said that she had a strong team at SDSU and is glad to have a strong team here at WSC as well.
Rames also plans to share her vision moving forward for WSC at the inauguration, based on the listening sessions she has had with the campus community as well as what she has heard from alumni, external stakeholders and friends of WSC.
In these listening sessions Rames spoke with the campus community in groups of about 10-15 people and asked, "What are our challenges at Wayne State? And what our opportunities?"
"I took notes and heard lots of different views. Based on that feedback, is how I built the vision going forward," Rames said. "But it all rallied around our mission. People are committed and passionate about the work that we do here."
The Inauguration Committee which set up the event is made up of a conglomeration of familiar campus and community names, all excited to be part of this important and historic event.
The committee includes co-chairs Phyllis Conner and Kevin Armstrong of the Wayne State Foundation; faculty representatives Dr. Paul Karr, Dr. David Bohnert, Dr. Jeryl Nelson, Katie Murphy and Steven Elliott; staff members Nick Muir, Laura Robinett, Dr. Jeff Carstens, Trudy Muir, Jay Collier and Joni Backer; student trustee Matt Mullins; NSCS representative Korinne Tande, and community representatives Leslie Bebee and Lukas Rix.
"I really believe, that the quality of our faculty, the rigor of our curriculum, the academic experiences we give students is outstanding. We're affordable, and with our open admission, we're accessible. So we give students who really have a passion to earn their education an opportunity to come here and fulfill their dreams, and I believe that," Rames said.
"And that's what we did for John G. Neihardt. He came here, he had a passion. President Pile had a place for him to earn some money as he worked his way through school ringing the bell. And he graduated and went on and did great things."