'Connect' at Comm Day
Wildcat PR hosts fourth annual Communication Day
Spring may mean nicer weather, but for Wildcat Public Relations, it means Comm Day.

The fourth annual event will be held on March 24 in the Frey Conference Suite. This year's theme will focus on connections that are fundamental to the field of communication as well as public relations, leadership, business and marketing.

"This is an exciting event that marries the field of communication with real-world application," Liam Hockley, Wildcat PR's vice president, said. "The theme 'connect' is ever important in today's diverse, yet divided, society."

The all-day event will have four speaking sessions.

The day will kick off at 9:30 a.m. with a local business leadership panel titled Connecting Locally: Communicating Leadership. Local leaders will discuss the connections involved in becoming a small-town leader. Speakers include Lukas Rix, Sandy Brown, Irene Fletcher and WSC's Michael Powiki.

Next up is the keynote speaker, Kristen Webb, representing the national Public Relations Society of America, who will discuss public relations issues at her 11 a.m. session, Building and Maintaining a Powerful Network. Webb has helped WSC's Wildcat PR become nationally recognized with PRSSA.

Dr. Richard Murphy, a former WSC communication professor, is coming back for the event and will speak at 12:30 p.m. to discuss interpersonal and computer-mediated communication in his presentation, We Found Love on a Twitter Page: Romance in the Digital Age. Murphy is currently a professor of communication at McKendree University in Illinois.

WSC's own Joe Whitt will close the day speaking at 2 p.m. Whitt, who has a primary interest in intercultural communication, will help listeners understand the importance of connecting across different cultures in his presentation, Bridging the Gap: Connecting through Intercultural Communication.

All majors, as well as other interested campus and community members, are encouraged to attend the program.

"Comm Day is a great chance for our students to learn about new opportunities and meet with professionals from around the area in a wide variety of fields," Dr. Allyn Lueders, the Wildcat PR advisor, said.

Drinks and snacks will be provided.
About the Writer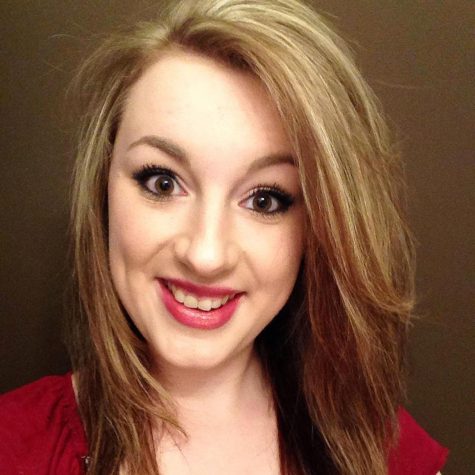 Kendall Uhrich, Online Editor
Kendall Uhrich is a senior majoring in Speech Communication with an emphasis in Organizational Leadership and Public Relations. She also has a minor in...