HED: Wayne State's Blueprint to Avoid the Madness
Every piece needed for the WSC women's basketball team to win a championship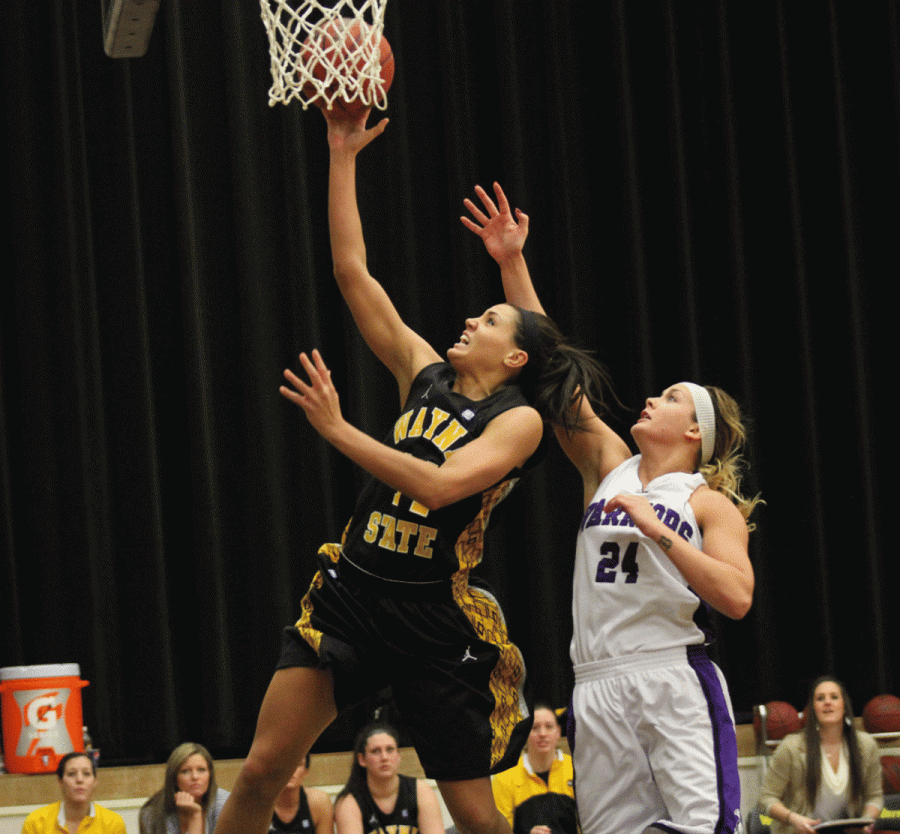 It's March, and the Wayne State women's basketball team is again a part of the madness.
It's the fourth time in five seasons and the sixth time in the last nine years that the ladies of Wayne State have reached the NCAA Division II National Tournament.
The 27-4 Wildcats received an at-large bid as the No. 4 seed in the Central Region and take on No. 5 seeded Pittsburg State in the first round this Friday in Searcy, Ark. The Central Region is hosted by Harding University as the No. 2 seed.
Wayne State will have to win its first round matchup with Pittsburg State, defeat either No. 1 Emporia State or No. 8 Southwestern Oklahoma, and finally beat whoever advances from the bottom half of No. 3 Central Missouri, No. 6 Northern State, No. 2 Harding or No. 7 Concordia St. Paul to reach the Elite Eight again.
Being the nice guy that I am, I decided to draw up a blueprint for the ladies to follow if they want to make it to the Elite Eight for the second time in three seasons.
None of this is really in any particular order, but is all very important to the success of the team and necessary for keeping the season and dream alive.
The double-headed Spencer monster
It doesn't matter who the opposing team is, a great way to wear them down and tire them out is to give them a heavy and constant dose of Jordan and Jaylan Spencer.
Jordan is the main force, as one of the main staples in this basketball team. Offensively, Jordan averages 16 points a game, a team high. But it goes deeper than that. She has a fantastic post game, and is able to draw foul after foul with her signature spinning move to the basket. It's a thrill to watch, and even better to photograph (She makes great faces).
Once she is fouled, she is able to do her job from the free throw line, hitting just over 60 percent from the stripe.
She grabs a little over six rebounds a game, most of them coming on defense. She also averages about 28 minutes a game, which is where Spencer number two comes in.
Jaylan comes in off the bench and is a quality role player for the Wildcats, averaging nearly six points, three rebounds, shoots 78 percent from the charity stripe and averages almost 11 minutes.
But for both Jordan and Jaylan, a lot of their contributions aren't seen on the stat sheet. They do a lot of things not seen by most, but rather help catapult the team forward in both energy and performance.
The key: If Jaylan is on the bench, Jordan is on the floor. If Jordan is on the bench, Jaylan is on the floor. There MUST be a spencer on the court at all times.
Ashton Yossi—in the gym range
If Yossi gets hot from behind the arch, this team is nearly unbeatable (see Northern State win). If she is off, WSC is vulnerable (see any of their losses). On the season, she is 62-165, for almost 38 percent.
Some people may not like that 38 percent, but for the amount of attempts she has, and watching her make many of them in clutch situations, I love it. Sometimes I don't think she shoots enough. I would give her full trigger, if she's feeling it, go for it.
The facilitator
The entire offense has to run through Addy Roller. She surveys the defense, and has that knack to get the ball where it needs to be, and leads to the majority of WSC's points. Wayne State has 521 assists. 145 of them are credited to Roller. That's over a fourth of Wayne's assists.
She also contributes some points, averaging almost nine a game. She is highly efficient on deciphering when to shoot or make the quality pass to a teammate for the assist, and it's that kind of split-second decision making that can carry this team to where it wants to go.
The Wildcat Warrior
Ellen Hansen. Do I need to say any more? This is her last go-around. She is the only player in WSC's history to win over 100 games. She knows how to win. She has the will to win. And you see that on the court. I would haul her jersey up to the rafters when it's over.
She averages almost nine points a game, but that isn't where you see her impact. In fact, you really can't see it on any stat sheet. She is the hustler, the fighter and the scrappiest player on the court. She fights for any and all loose balls, and comes away with most of them. Almost eight rebounds a game is what you see on the sheet, but it's creating the second-chance opportunities and extending plays for WSC is where her impact is felt.
The sixth woman
Millie Niggeling is the spark that comes off the bench two-three minutes into the game and gets quality minutes. In 22 minutes a game, she averages almost 12 points a game (second highest), has 24 blocks, a team high, can get buckets from anywhere on the court and is 85 percent from the free throw line.
She does a lot of good things, but has her negatives. She leads the team in fouls with 93, has fouled out of five games and when she gets cold shooting, there is literally a lid on the bucket. She tries to shoot her way out of it, sometimes it works, and sometimes she digs a deeper hole.
This is not to take anything away from her; she is the prototypical sixth man for WSC. I really like the spark she provides off the bench for the Wildcats and I like her range from the field.
The feisty Wildcat role players
This is everyone else, including Kara Powell, Michaela Barry, Shantel Lehmann, Whitney Olsen, Katie Hoskins and Gabrielle Root. This just shows the depth that Wayne State possesses, showing that all of the team can see quality minutes at any given time and will contribute as necessary. If any of the main players are struggling, Chris Kielsmeier can go to any of these players and get a spark to carry the team through rough patches in the game.
The facts
Wayne State averages nearly 76 points a game, while allowing just over 57. That is a winning margin of nearly 19. It's a staggering number that not a lot of teams enjoy, especially a team coming from one of the toughest conferences in Division II.
They shoot 46 percent from the field, and hit 38 percent of their threes. When this team is hot, they are unbeatable. However, they have those stretches where they build a house of bricks, and suddenly become susceptible. Those can be reduced through leadership and tenacity from the main players like Hansen and Roller who lead the offense.
A Wayne State game plays out like this: The Wildcats build a small lead in the first half, shutting down the opposing offense and scoring just enough to have a lead. WSC's first half scoring total is 1,110 while allowing 817.
They come out in the second half firing on all cylinders and score just a little more than they did in the first half. They have a total of 1,233 in the second half and have allowed 950 to the opponent.
Recap
For Wayne State to persevere and win a title, they must do this: Utilize the Spencer sisters, take advantage of Yossi's range, let Roller run the offense entirely, feed off the heart of the team in Hansen, shake things up with Niggeling and let the rest of the team take care of any holes that remain.
A championship isn't just a dream for Wayne State; it can be achieved through hard work, determination, will and my blueprint for success.
My final words of wisdom: Do work, and get buckets.
About the Writer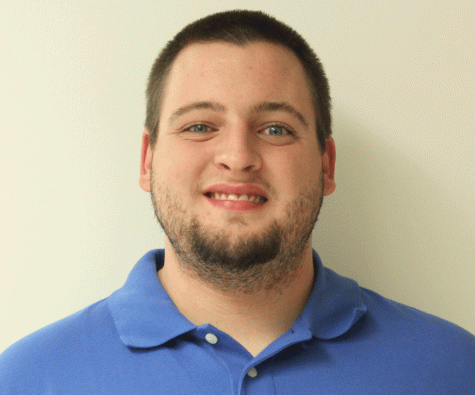 Richard Rhoden, Spring 2015 Editor in Chief/Sports Editor; Fall 2014 Sports Editor
Richard Rhoden is the Sports Editor at The Wayne Stater. He is a senior whose major is Journalism.

"Anything you need to know comes from Mr. Roger's...