Wayne State ladies…for three
Jody Shough, Staff Writer
February 12, 2014
Despite a struggling offense against Upper Iowa, the Wayne State College women's basketball team still rolled over Upper Iowa 56-29 Friday night in Rice Auditorium.
The Wildcats captured their seventh straight win, a 91-57 victory over Winona, the next night.
"We missed a lot of shots on Friday that we normally make," coach Chris Kielsmeier said. "On Saturday we played really confident and hit those shots."
Jordan Spencer had the first four points for the Wildcats followed by an Addy Roller steal which resulted in a three-pointer giving WSC the early 7-5 lead.
Layups by Winona's Abby Busch gave the Warriors the advantage before Ashton Yossi and Shantel Lehmann added baskets to tie it at 11.
Yossi added more points for the 'Cats while Ellen Hansen had a steal and went on a fast break layup giving Wayne State an 18-11 lead with over 12 minutes in the first half.
Three-pointers from WSC's Michaela Barry, Whitney Olson and Hansen increased their lead to 36-20. Winona came within nine points before Roller shot a jumper as the buzzer sounded.
WSC led Winona 42-29 at intermission due to 57 percent shooting from the Wildcats.
Wayne State continued their strong offense going on a 12-0 run with over 16 minutes left to play.
Jordan Spencer had a layup, and then Millie Niggeling and Yossi each added three-pointers growing their lead to 62-33.
Hot shooting from WSC sent the game out of control for Winona as they only scored four points in the first ten minutes of the second half.
The Wildcats led 74-33 with less than ten minutes left to play. The Warriors eventually did break their cold shooting but by then, the game was out of reach and WSC won 91-57.
Wayne State had 11 players contribute to their points and four each had double figures. Hansen led with 16 points followed by Yossi with 15, Niggeling with 14 and Jordan Spencer with 12 points and game-high nine boards.
WSC had a slow start in their game against Upper Iowa but coach Kielsmeier said defense helped them pull ahead.
"We played outstanding defense all night," Kielsmeier said. "Our aggressive defense was able to force Upper Iowa into a lot of turnovers that led to easy points in transition for us."
UIU took an 8-4 lead before the Wildcats tied it up at eight with 15 minutes left in the half.
Jordan Spencer, Olson and Hansen all made baskets contributing to an 11-4 run for WSC. The Wildcats had a 23-16 advantage at the end of the first half.
The Peacocks cut WSC's lead to 26-20 right away in the second half. The Wildcats answered by scoring the next six points and kept UIU at 20.
Defense from Wayne State kept Upper Iowa from scoring for ten minutes. While UIU went cold, the Wildcats stretched their lead thanks to Jaylan Spencer's six points and Niggeling's, Kara Powell's and Jordan Spencer's four points each.
Powell drained a pair of free throws and WSC got its victory.
Jordan Spencer and Niggeling contributed 10 points each, followed by Jaylan Spencer and Yossi with nine a piece. Hansen and Barry had 17 rebounds combined for the Wildcats.
The Wildcats will play at home in Rice Auditorium on Friday against Northern State at 6 p.m. and MSU Moorhead on Saturday at 8 p.m.
"It is a big weekend for our program, but it is also just two more games on our schedule," Kielsmeier said. "We need to prepare hard throughout the week and execute really well on Friday and Saturday."
Saturday's game is also senior night for Wayne State. The women's basketball team has three seniors, Ellen Hansen, Shantel Lehmann and Kara Powell.
"I want our players to enjoy the moment and have fun playing the game that they love," Kielsmeier said.
About the Contributor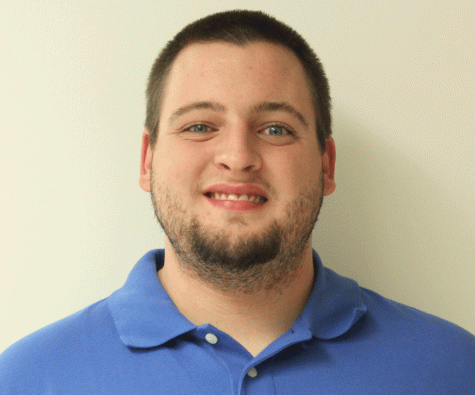 Richard Rhoden, Spring 2015 Editor in Chief/Sports Editor; Fall 2014 Sports Editor
Richard Rhoden is the Sports Editor at The Wayne Stater. He is a senior whose major is Journalism.

"Anything you need to know comes from Mr. Roger's...