Buzzer nips Wildcats
Wayne State loses after final shot drops for Southwest Minnesota State
Trevor Urkoski, Staff Writer
January 30, 2014
The Wayne State College men's basketball team showed resilience in a pair of games over the weekend. However, they fell just short of a win in each of the match-ups.
The Wildcats lost a hard-fought game against Southwest Minnesota State Friday 58-56 and suffered another loss Saturday to Sioux Falls 95-83.
Wayne State College is now 8-10 overall and 5-8 in NSIC play.
The first period had four lead changes and four tied scores. The tight battle continued through the first half as the Wildcats went into the locker room with a 33-30 lead.
"We are dealing with some injuries right now, but the kids still played hard throughout the first half," Coach Brian Dolan said.
The second half continued with the tug-of-war battle where neither team was able to take a commanding lead. With 21 seconds to play, both teams were even at 56.
During the final seconds, the Mustangs' Nick Smith knocked down the final shot for a last-second bucket for the win.
It was a tough loss for WSC.
"The guy we wanted to take the shot took it," Dolan said. "He just made the basket, but our guys played tough through it all."
Leading the Wildcats was Adol Aluong with 21 points, followed by Ty Bauschek with 18.
Saturday's game with Sioux Falls started a little rocky for the Wildcats. For most of the game, Wayne State was clawing their way from behind. At halftime, the Wildcats trailed 42-33.
"They just started out with more energy," Dolan said. "They were coming off a loss to their rivals the previous game, so we knew they would be playing with determination Saturday."
The Cougars drained 14 of 19 shots from the field in the second half. They were red hot while the Wildcats were still looking for their stride.
With less than 10 minutes to play, the Cougars sported a 30-point lead. The Wildcats were able surge within nine points, but it proved too little too late.
"The intensity just wasn't there until the final 10 minutes of play," Dolan said. "Our guys never quit, though, and they gave it all they had and produced a nice run at the end."
Senior forward Ryan Rolfzen led the Wildcats with 21 points and Aluong had 20.
Joel Heesch reached a career-high 15 points followed by Bauschek with 13.
The Wildcats take to the road next weekend to play St. Cloud State Friday at 8 p.m., followed by Minnesota Duluth Saturday at 6 p.m.
About the Contributor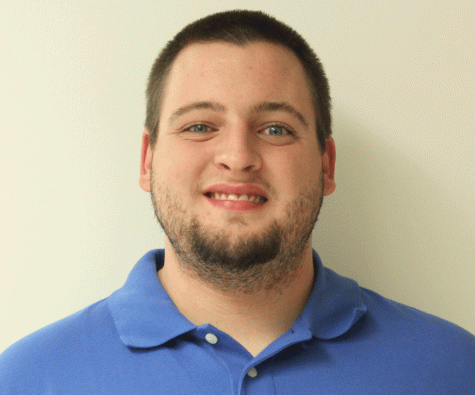 Richard Rhoden, Spring 2015 Editor in Chief/Sports Editor; Fall 2014 Sports Editor
Richard Rhoden is the Sports Editor at The Wayne Stater. He is a senior whose major is Journalism.

"Anything you need to know comes from Mr. Roger's...