SEATTLE SEAHAWKS
It all comes down to meatball subs.
What do meatball subs and the Super Bowl have in common?
Something as simple as a meatball sub can prevent the New England Patriots from winning a Super Bowl.
This is a jinx rooted deep in the Ryan family. Connor is still affected by it. Kevin, Connor's dad, was unavailable for comment.
The New England Patriots built a dynasty in the early 2000's, winning three Super Bowls in four years. That's when the Patriots ran into the buzz saw known as the New York Giants and meatball subs.
As the legend states, Kevin Ryan prepared meatball subs for both of those big games against the Giants. The result? Two rings on Eli Manning's fingers.
Entrées aside, the Seattle Seahawks will beat the New England Patriots in Super Bowl XLIX.
Russell Wilson should have a nickname equivalent to Mr. October. The man just doesn't lose in the postseason. He has a win loss record of 6-1. Wilson is now 10-0 when facing quarterbacks that have won a Super Bowl.
Wilson has defeated Aaron Rodgers three times, and also beaten Eli Manning (2-0), Peyton Manning (2-0), Drew Brees (2-0), and Tom Brady (1-0), with three of the wins coming in the playoffs.
The Patriots lost four games this season. Three of those losses came against quarterbacks who finished the regular season in the top eight in rushing yards among QBs (Ryan Tannehill, Alex Smith and Aaron Rodgers).
Russell Wilson was No. 1 among QBs in rushing yards this season, leading with 849 on the year.
The Seahawks don't lose when Bobby Wagner suits up. After missing five games due to injury (Weeks 7-11), Bobby Wagner returned to the Seahawks' lineup in Week 12. Since then, the Seahawks are 8-0 and have allowed the fewest points in the NFL (9.8 PPG).
Seattle, for the second straight season, had the top-ranked defense in the NFL. Since the current playoff format was implemented in 1990, teams ranked first in defense are 7-1 in Super Bowls.
New England has running backs up the wazoo, using whoever they want, whenever they want, with much success. But, they haven't faced a defense quite like Seattle, the third-best rush defense in the NFL, holding Eddie Lacy of Green Bay to just 73 yards.
Even in defeat, the Baltimore Ravens gave Seattle a blueprint to beat New England. The answer is Beast Mode, or Marshawn Lynch.
Ravens running back Justin Forsett was a brute on the ground, and finished the game with 129 rushing yards. This allowed Baltimore to dictate the pace of the game. The Ravens had a better time of possession, and they also out-gained the Pats in total yards. The moral of the story: If you can run against New England, then you can beat New England.
Marshawn Lynch is coming off of the monster game he had in the NFC Championship. Beast Mode bulldozed the Packers to the tune of 157 rushing yards, and one score. Good Luck, New England.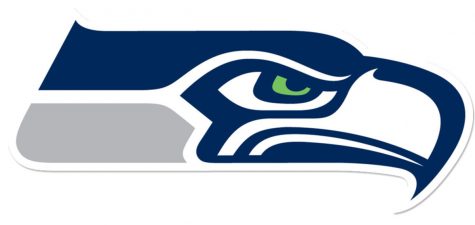 Seattle no longer has the team distraction that it once had. Percy Harvin started the 2014 season on the Seahawk roster. When things looked the bleakest for Seattle, they made a change, removing their cancer from the locker room in Harvin. He didn't get along well with teammates, there are reports of him in various physical altercations with other teammates. Harvin tried to split the locker room. Without him, they have grown as a team.
Pardon me for bringing out the cliché, but defense wins championships. The Legion of Boom and company has allowed 235 yards and less than 10 points per contest. It has been particularly dominant during this stretch in the fourth quarter, yielding just one touchdown and a total of 13 points. Also, Seattle is very good at allowing an offense to get into the red zone, but good luck getting into the end zone. That was purely evident in the NFC Title game with Green Bay. Multiple times inside the red zone and only one touchdown to show for it. Sure, New England has a prolific offense that can score a lot of points, but isn't that why people said the Denver Broncos would win last year? Defense>Offense.
Have you seen what happens when defenses get pressure on Brady? Three examples from this year: Miami Dolphins and the Kansas City Chiefs. New England doesn't have the best offensive line, and with guys like Cliff Avril, Michael Bennett and Kevin Williams getting pressure on Tom Brady, the Legion of Boom can and will intercept those passes, if Brady can even throw them.
This team is resilient and has no quit in them. If anyone was thinking that, it was changed after watching them come back to defeat the Green Bay Packers in the NFC Championship. I'm not saying that if Seattle falls behind three scores to New England that everything will be okay, but down a score late in the game, you better believe they can pull it off.
Maybe more important than anything else, the Seattle Seahawks have nothing to lose. If Seattle loses, nothing more will really be said. Not the same situation for New England, however. New England is dealing with flat footballs, giving more publicity to Gillette Flexball technology than Flo from Progressive and the discount double check. Albeit attention, it's bad attention. Are the Patriots really focused on the game?
No player-coach pairing has ever been to more Super Bowls than Tom Brady and Bill Belichick. They won three titles in their first three attempts, but number four has since eluded them. The last two times they've come up short. And both of those times, they were done in by a strong opposing defense. These Seahawks are hands-down the best bunch they've ever faced. And this Seattle team is looking to make some history of their own.
New England has been good since the new millennium, but their dynasty is over. Seattle reigns supreme.
Don't fumble those meatballs in your sub. I swear they are properly inflated.