Veterans, newcomers lead Lady Wildcats over Eagles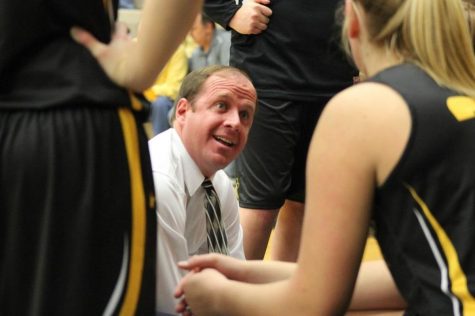 Richard Rhoden
In only her fourth collegiate game, Paige Ballinger was a huge asset to avoiding a demoralizing upset.
The true freshman from Pender recorded a career-high 18 points on 8 of 9 shooting with six rebounds, three of which coming on the offensive end. She came off the bench for the Wildcats and provided a spark in the paint in her 17 minutes of play. She helped lead Wayne State past Chadron State 88-50 Friday Night at Rice Auditorium.
"She keeps getting better and better, she's just got a world of talent and can score around the basket as well as anyone in the league right now," Kielsmeier said of Ballinger. "A couple of the passes she had late in the game were very impressive and even I didn't know she could pass like that. She's an impressive player and we are very lucky to have her."
Two other Wildcats made their presence felt and led the team in the absence of Ashton Yossi, veterans Jordan Spencer and Millie Niggeling.
With Wayne State reeling and searching for someone to carry them to the lead, Niggeling stepped up and provided the clutch attitude for the Wildcats. She finished the game with 21 points on 8 of 10 shooting, as well as being perfect from three-point land, hitting all three. She also provided a hand on the glass, pulling in eight rebounds.
As for Spencer, she did exactly what you expect from a NSIC player to watch with a team-high 22 points on 6 of 14 shooting with 8 rebounds, 4 of them on the offensive side. Not only that, but she played stingy defense, stealing the ball five times and overall provided team leadership with Yossi on the bench.
"When you expect greatness all of the time, sometimes it's hard for young players to be able to get to the level you want them to right away," Kielsmeier said. "But we've grown up this week; we've gotten better every practice."
The Wildcats did not have the lead until the 6:55 mark as Haley Moore sank a three to give Wayne State a 24-23 advantage.
From that point on, Wayne State went on a 16-7 run to take a 40-30 halftime lead. Even though Chadron State was making their shots, 52 percent in the first half, the Wildcats forced the Eagles into 10 turnovers.
"Once we woke up and got going and figured out how to defend them, we were fine. They gave us a different look we weren't prepared for," Kielsmeier said. "Once we got it figured out, our kids settled in and played really well down the stretch."
The second half was similar to the last six minutes of the first half, as the Wildcats' quick-paced offense and hard-nosed defense was the story.
Wayne State outscored Chadron State 48-20 in the second half as they rolled to their fourth win of the season.
Even though it doesn't show up on the stat sheet, a lot of young Wildcats had impacts on the game, including Moore, Sadie Murren, Maggie Schulte, Jasmin Bretoi and Kacie O' Connor.
"It's so exciting to see our young kids playing the way they're playing, and the future of our program is so exciting," Kielsmeier said.
The key focus coming into the game for the Wildcats was rebounding, and the Wildcats showed improvement in that aspect, outrebounding Chadron State 40-31, and even coming down with 15 offensive boards.
"If you erase the first ten minutes of the game where we struggled doing some things, the next 30 we really got going and played really well," Kielsmeier said. "Our rebounding got better tonight, we took care of the ball, we got the transition game going, and it goes out to the players trying to get better every day."
The Wildcats will refocus and prepare for their most challenging game of the season thus far, a meeting with archrival Augustana Monday night in Sioux Falls, S.D.
"Our players are so committed and so driven to be great, what more can you ask for as a coach," Kielsmeier said. "It'll be a tough test Monday and we'll be ready to play."
About the Contributor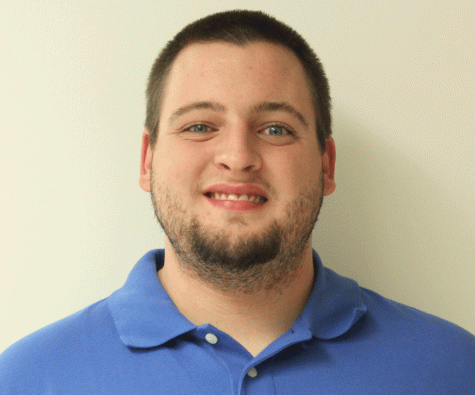 Richard Rhoden, Spring 2015 Editor in Chief/Sports Editor; Fall 2014 Sports Editor
Richard Rhoden is the Sports Editor at The Wayne Stater. He is a senior whose major is Journalism.

"Anything you need to know comes from Mr. Roger's...