A rough outing in Sooner state
Hang on for a minute...we're trying to find some more stories you might like.
With a new season born, it comes with a new star.
The same thing happened for the Wayne State College men's basketball team as they got its season started at the NSIC/GAC Crossover played at Bruin Fieldhouse in Bartlesville, Okla.
Wayne State was competitive even if the scoreboard didn't show it, losing twice by scores of 67-62 and 80-77.
"I was pleased with our effort, we played two quality opponents," coach Brian Dolan said.
On Friday night, the Wildcats could not hold on to its halftime lead as the Arkansas Tech Wonder Boys rallied back to win the game 67-62.
Arkansas Tech started the game on a 15-4 run before Wayne State could get into any sort of a groove.
After that, the Wildcats found help from various players on offense to take an 18-17 lead with four minutes left in the first half.
Wayne State finished the half on a 9-3 run to go into the locker room with a 27-20 lead.
The Wildcats were not able to hold back the Wonder Boys offense in the second half as they outscored WSC 49-35.
Arkansas Tech started the second half scoring the first seven points to tie up the game at 27. The Wildcats' last lead in the game came with 15:33 left with the score 33-32.
Wayne State had Arkansas Tech within reaching distance throughout the second half, but was never able to close in enough to regain the lead.
Wayne State found 36 points from their bench as their two top scorers in the game were Patrick Kurth with 16 and Trae VandeBerg with 15 as nonstarters. Kendall Jacks scored 10 more while Jordan Holdsworth added 9.
The Wildcats were just 30 percent from the field, hitting 21 of 70 shots and even worse from long distance, 18 percent on 6 of 34 attempts.
The next night was an offensive explosion, highlighted by the eruption of Wayne State's next possible star.
That star is Tyler Nagy, son of South Dakota State basketball coach Scott Nagy. In his second career game for the Wildcats, Tyler scored a team-high 26 points, 24 of them in the second half, on 9 of 13 shooting and also 6 of 9 from behind the arc.
"Everything he got was within the rhythm of our offense, he didn't force anything," Dolan said. "But when he's making shots all of a sudden you're getting the basket, the free throw line, got other guys involved, it was good to see and he's capable of doing that any night.
Wayne State rallied but fell to East Central 80-77.
"I was a little nervous to see how our guys would bounce back after back-to-back nights, but the guys really showed me something," Dolan said. "With the energy and intensity level I thought our guys put out a good effort, we were just on the short end."
After taking a 12-4 lead early, the Wildcats hit a hard spot as the Tigers roared back to tie the game at 14.
The two teams traded buckets until the 8:06 mark of the first half where the game was tied at 25. East Central then went on to score the next seven to take a 32-25 lead. Eventually, the Tigers survived every Wildcat run to take a 40-37 lead to halftime.
The Wildcats gained their first lead of the second half with 17:44 to go on a Nagy score to make it 45-43.
Wayne State held the lead until the 8:24 mark where East Central regained control 67-66.
After several rallies by Wayne State, East Central was able to hold them off as they took a 78-75 lead with 1:35 to go.
After two free throws by Kurth, the Tigers answered with a layup to make it 80-77.
Wayne State had two chances but Kurth missed with 46 seconds left and Jamie Pearson missed a game-tying three-pointer at the buzzer to seal the win for the Tigers.
Wayne State takes to Rice Auditorium for the first time Thursday as they take on Iowa Wesleyan in a 7 p.m. tipoff.

About the Writer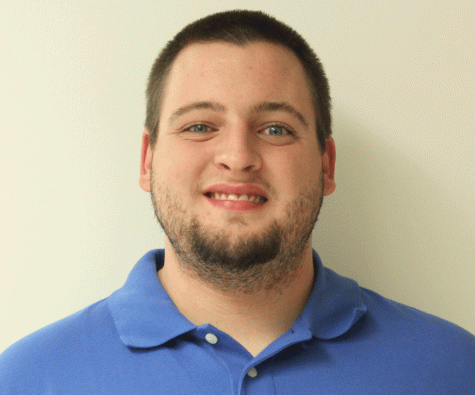 Richard Rhoden, Spring 2015 Editor in Chief/Sports Editor; Fall 2014 Sports Editor
Richard Rhoden is the Sports Editor at The Wayne Stater. He is a senior whose major is Journalism.

"Anything you need to know comes from Mr. Roger's...