Some Wayne State professors still pushing to teach remotely
Hickey says college is flirting with an age discrimination case
More than four weeks into the fall semester, Wayne State has seen a relatively low number of COVID-19 cases within the campus community. This, however, hasn't lessened the displeasure of some of the college's professors who were not granted requests to teach remotely this semester.
On May 26, Wayne State announced its plans to proceed with face-to-face class delivery for the fall semester, excluding the classes that were previously scheduled to be taught online. The college notified both students and faculty members of this and announced its willingness to work with and accommodate those who saw being on campus as a risk they weren't willing to take.
Judi Yorges, a state college spokeswoman, told the Omaha World-Herald last month that fewer than 20 professors requested formal Americans with Disabilities Act accommodations for teaching, but she didn't know how many of those requests were granted.
Don Hickey and Joseph Weixelman are among the faculty members at Wayne State who made requests to teach their courses online but were denied by the college.
Hickey, who is at high risk because of his age – 76 – and has taught history at WSC since 1978, notified the college on Aug. 14 that he would teach his courses remotely, regardless of whether it was approved by Wayne State or not. Shortly after, Wayne State told Hickey that his courses would be taught by other professors on campus.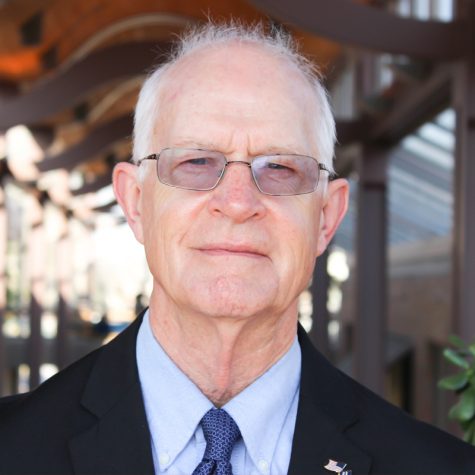 "When I was initially turned down, I asked the basis for it and wasn't given a basis," Hickey said. "Later, when I made an appeal with an extended letter from my doctor, Human Resources said, 'we're a face-to-face campus, that's the model.' Well, that's the model of practically every institution of higher learning in the United States, but you've got to bend if you're in the middle of a pandemic, and Wayne State was not willing to do so."
Hickey said that another argument he heard for being denied the opportunity to teach his courses online – which he believes is flawed – is that only 20 percent of students in a survey said that they preferred online learning. Hickey questioned how many students actually responded to the survey.
Hickey was scheduled to teach four history courses this semester, as well as a special course focusing on the 2020 election. Jordan Houchins is currently teaching Hickey's four history courses, and Lisa Nelson took Hickey's specialty slot. The course Nelson is teaching does not focus on the 2020 election.
After Hickey's refusal to teach his courses face-to-face, Wayne State notified him that beginning on Sept. 1, he would be suspended without pay, he said.
Hickey hired a lawyer, who came to an agreement with the college that Hickey would be placed on leave with half pay. This allows Hickey to see how the pandemic progresses over the next few months and help determine what steps he needs to take going forward, he said.
"I think that virtually all faculty prefer to teach their courses face-to-face, but I simply wasn't willing to do so at the risk of my life," Hickey said. "It's a huge step to defy the college, but I wasn't willing to accept that."
Weixelman, 63, has multiple sclerosis (MS) and also fears for his life if he were to contract COVID-19.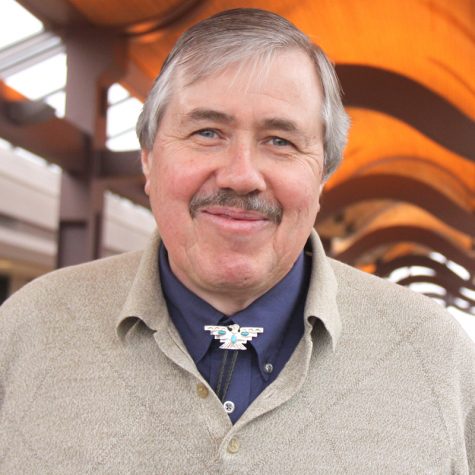 MS is an autoimmune disorder in which the immune system attacks the body's nervous system. Drug therapy helps prevent MS from progressing, but it is unknown how the immune system would react if it were to contract a virus that scientists are still attempting to grasp, Weixelman said.
Weixelman, who also teaches an assortment of history courses, has taught at Wayne State for the last 12 years. He opted to teach his courses face-to-face this semester despite having underlying health conditions.
"My goal has always been to help students learn," Weixelman said. "What I learned last spring is that I could teach remotely and I felt I was having just as good of an impact as I was face-to-face. I'm not asking for every professor to teach online, but I'm asking that every teacher who is threatened by the disease should be able to."
Weixelman said that much of his methodology in the classroom consists of giving students visuals of what he is teaching, which is something he knows he can do effectively in an online platform.
"Any of my students would agree – I use technology all the time," Weixelman said. "I know the college is of the belief that online learning simply isn't as effective as face-to-face, but in my classes, I'd argue that the learning experience improved when we went online."
Both professors noted that Wayne State has not done nearly as much as other higher learning institutions across the state as it pertains to accommodating professors. The University of Nebraska-Lincoln, for example, had 350 faculty members make requests for accommodations, and none were denied.
"The university system is allowing any professor who wants to teach remotely to do so," Weixelman said. "You can also look at some of the private colleges – like Doane or some of the schools in Omaha – they're also allowing professors to teach remotely. We just want Wayne State to treat their faculty the way other professors at higher institutions are being treated. I really don't think any of my students want to hear that their professor died."
Hickey said he has spoken with various colleagues at Wayne State, and there is "quite a bit of dissatisfaction" amongst some professors on campus as a result of the lack of accommodations being granted by the college.
"The college really didn't keep us informed or keep us in the loop when they were developing their plan for the fall," Hickey said. "Those of us who asked for accommodations were turned down very late with our final appeals about a week or so, or even less, before classes started. How giving five senior professors who were at risk online classes would have changed the model in any way is a mystery to me; nobody can quite understand why they couldn't accommodate those five professors.
"One has to wonder, if all the professors who were targeted here are seniors, what's the motivation of the college," Hickey said. "You can drive these people into retirement and you save their salaries, and I'm not saying that's their mentality, but I certainly was not prepared to let the college tell me when I'm going to retire. They're flirting with an age discrimination case on that matter."
Both Hickey and Weixelman believe the college may have feared a rush of requests to teach remotely had they begun granting such requests, but each said that from conversations they've had with other faculty members, most preferred to teach face-to-face.
Hickey and Weixelman also both said they will continue to reach out to administration and voice their concerns over the lack of safety for high risk professors.
Weixelman said if the college were to make the decision to move more classes online next semester, he hopes he'd be among the faculty members that administration reaches out to regarding moving their courses online. Weixelman said he submitted the courses he wishes to teach next semester, but the college has yet to reach out to him regarding next semester, he said.
"You just can't control the environment around you when you're on campus," Weixelman said. "People forget and they make mistakes, and that's OK, but if I'm at home, I can control the environment I'm in. I'll continue doing my duties, but I'm going to keep fighting."
After multiple contact attempts, Wayne State Media Relations has not yet responded.