Division II's best throttles Wayne State
Brenden Buskirk, Staff Writer
November 12, 2014
Hang on for a minute...we're trying to find some more stories you might like.
The Maverick Show.
It became evident on Saturday that Wayne State's opponent, Minnesota State Mankato, is No. 1 for a reason.
It was a long day for the Wildcats as the Maverick defense held strong against Zach Osborn and the potent Wildcat offense.
The Mavericks held the Wildcats in check and cruised to a 49-0 win.Wayne wasn't necessarily sloppy; instead it was more of the Mavericks playing flawless football.
In spirit of the Egg Bowl, senior linebacker Nick Monzu was awarded the Egg Bowl Most Valuable Player for the Wildcats.
The award came with good reason, as he was all over the field, holding his own against a top-tier Mankato offense.
With his 13 tackles, Monzu became the 11th Wildcat player in school history to surpass 300 career tackles.
The gaps in the Wildcat defense were exploited due to the season ending injuries of senior preseason All-American defensive end Jeff Van Den Top (ACL tear) and senior lockdown cornerback J'ron Erby (hand surgery). These two had an insurmountable impact on the field, linking this senior-based defense together.
The Wildcat defense forced the Maverick offense to punt on their first two series.
On Wayne's second drive of the game, they marched 76 yards in 13 plays, only to be stopped on a fourth down on the Maverick 13 yard line.
Wildcat kicker Tyler Lindsay has gone an abysmal 4-12 on field goals this season.
This is the only apparent reason why coach Dan McLaughlin wouldn't elect to put up early points on the board against a good team who's on the road. It was only a 28-yard field goal.
After the big stop from the Mankato defense, it all went downhill from there. Minnesota State put up an unanswered 49 points.
The Wildcats move to 5-5 after the 49-0 loss, while the Mavericks are now 10-0 and 6-0 in NSIC play.
The Egg Bowl MVP for Minnesota State was sophomore quarterback Nick Pieruccini, who completed an efficient 20 of 22 passes for 297 yards and one touchdown while adding another 91 yards rushing on 11 carries and three touchdowns.
Throughout the past five years, the Mavericks have emerged themselves as a national powerhouse. The team is firing on all cylinders and a large part of their success has been attributed to the dominant offensive line of Mankato.
Mankato's line has punished defenses week in and week out. They have been bigger and better than every one of their opponents, every week.
The interesting aspect of this is that four of the five Maverick starting lineman; Josh Meeker, Gary Hiatt, Max Hofmeister, and Chris Reed are all seniors, all from Omaha.
Wayne State will close out the 2014 season with another tough test next Saturday with a 12 p.m. road game at Sioux Falls, ranked No. 17 in the nation, with their only loss coming to Mankato.

About the Contributors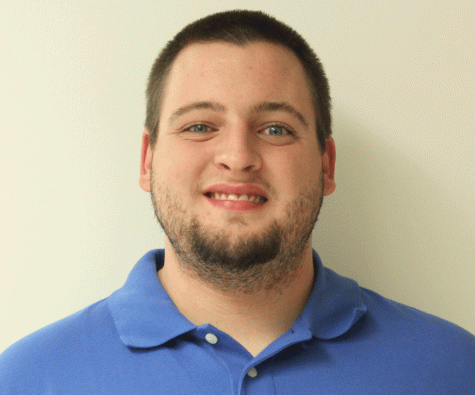 Richard Rhoden, Spring 2015 Editor in Chief/Sports Editor; Fall 2014 Sports Editor
Richard Rhoden is the Sports Editor at The Wayne Stater. He is a senior whose major is Journalism.

"Anything you need to know comes from Mr. Roger's...