Women up to second in NSIC South after 1-1 weekend
Hang on for a minute...we're trying to find some more stories you might like.
The Wayne State women's basketball team overcame widespread sickness and injuries last weekend and is 16-8 on the 2019-2020 campaign and 11-7 in the NSIC after splitting two road games against St. Cloud State and Minnesota Duluth last weekend. With two Winona State losses last weekend, the Wildcats moved up to second place in the NSIC South division.
The Huskies came into Friday's matchup on a 10-game winning streak and they scored the first three points of the game on Friday, but Wayne State responded with a blistering 15-0 run to build a 12-point advantage (15-3) with 4:46 remaining in the first quarter.
"Offensively, we tweaked a couple of things and we did a good job of following our game plan," head coach Brent Pollari said. "I think we kind of caught them off guard and we were in our system and shared the ball well offensively, but defensively, I think they had three points with a minute or two left in the first quarter, so we were playing really good defense to start."
Erin Norling scored nine of the 15 points on the WSC scoring run while Josey Ryan added four and Halley Busse had two. WSC led 21-10 after one quarter.
Busse scored seven points in the second quarter, helping WSC to a 37-20 halftime lead.
"[Getting big leads early] is dangerous in basketball," Pollari said. "You know your opponent is going to make some shots and momentum can swing pretty quickly, but I was proud of our team to be able to withstand them making some shots and we did a good job of maintaining that run."
The Wildcats kept their feet on the gas pedal in the second half, as Norling brought the Wayne State advantage to 27 points (50-23) with a layup at the 5:32 mark in the third. The Huskies cut the Wildcat lead to 20 at the end of the third quarter after SCSU's Madelin Dammann hit a 3-pointer.
Five straight Husky points cut Wayne State's lead to 59-44 with 8:23 left in the ballgame, but Brittany Bongartz hit a pair of free throws and Busse nailed a deep 3-pointer to extend the Wildcat lead to 19 at the 7:41 mark.
The Huskies continued an attempt to chip away at the Wildcat lead, cutting WSC's advantage to 63-51 at the 6:36 mark. Busse again offered a response with a 3-pointer to bring the Wayne State lead back to 15.
Norling and Ryan each hit clutch jumpers over the game's final six-plus minutes to put the finishing touches on an eventual 79-58 win over the NSIC North's second-best team.
"There are several players – Halley (Busse), Erin (Norling), Kylie (Hammer) and others – who worked on their shot in the offseason," Pollari said. "Those are three players that during their first years here, they weren't being guarded on the perimeter. All of them have become outside threats and it really helps us space the floor."
Norling was the lead Wildcat scorer with 23 points while Busse added 20. WSC was 32-62 (51.6 percent) on the evening while holding SCSU to just 31.7 percent shooting.
"They (St. Cloud State) have been playing really well at home and we went into that game with several people who had the flu or injuries and we weren't sure how many minutes we were going to get out of some people," Pollari said. "It was the old 'Jordan Flu Game' for some of our team."
WSC traveled further northeast into Minnesota for a Saturday afternoon matchup against the top team in the NSIC, Minnesota Duluth. Things did not go as swimmingly for the Wildcats on Saturday.
Norling made things look easy in the game's first two minutes, converting on three layups to build a 6-0 Wildcat lead. The Bulldogs turned the switch from there, working themselves to within a two-point deficit (11-9) with 4:18 left in the first. Both teams traded buckets through the remainder of the first and were knotted at 22 apiece after a quarter of play.
"It was very similar to the St. Cloud game where what got us ahead in that game was us running our actions with some of the new stuff we put in to adjust to them," Pollari said. "The difference is that against St. Cloud, we got up big on them and against Duluth, we were tied at the end of the first quarter."
The Wildcats shot 69 percent from the field in the first quarter, but that trend did not continue in the second, as WSC shot just 18.8 percent in the frame. Duluth only shot 35 percent in the second quarter, but that number was nearly twice WSC's shooting percentage in the quarter, and it was enough to give the Bulldogs a 42-30 lead at halftime.
"When we got comfortable with our shooting percentage in that first quarter, we started breaking off what we were doing," Pollari said. "There's a reason they're the number one team in the conference and that's because they play defense. That second quarter was probably the difference in the game."
The third quarter followed a similar theme as the first, with both teams trading buckets throughout the 10-minute frame. Busse notched seven points in the quarter, but the Wildcats still faced a 60-46 deficit headed into the final frame.
The Bulldogs outscored the Wildcats 9-3 through the first 4:20 of the fourth quarter to build a 69-49 lead. Wayne State was never within 17 points in the final stanza in what was a 77-54 Duluth victory.
The loss dropped WSC to 16-8 while UMD brought its record to 19-5 overall and 16-2 in the conference.
A snowstorm on the trip back to Wayne delayed both the men and women's teams return until around noon on Sunday, prompting Pollari to give his team an off day on Monday to recuperate after a taxing weekend.
WSC returns home for its final regular season home games of the season this weekend. The Wildcats host Concorida-St. Paul at 5:30 on Friday and MSU-Mankato at 3:30 on Saturday. The Wildcats defeated CSP earlier this season by a final of 83-74 and will look to avenge a 79-69 loss to the Mavericks.
"Our goal right now is to host a playoff game," Pollari said. "We want to get to the Pentagon, so we're focused on each individual game, and if we talk and play defense and share the ball offensively, we will be in good shape."
About the Writer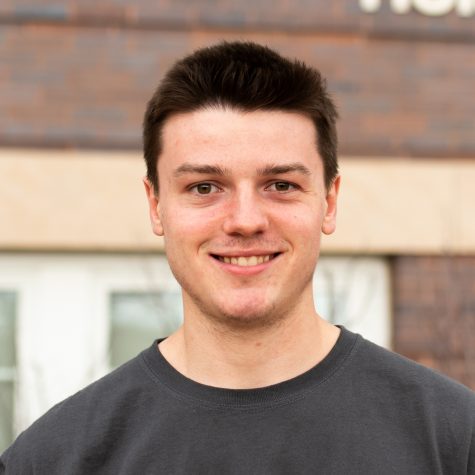 Austin Svehla, Online/social media editor, asst. sports editor
Austin Svehla is from Columbus, Nebraska and graduated from Scotus Central Catholic High School in 2016. He is currently a junior and is majoring in Electronic...