Women's basketball team concludes season with heartbreaking loss
The 2018-2019 WSC women's basketball season concluded Mar. 2 at the Pentagon Center in Sioux Falls after the Wildcats fell to Sioux Falls 103-76 in the quarterfinal round of the NSIC/Sanford Health Tournament. The 'Cats finished the season with a 15-15 record on the year after winning their tournament opener against U-Mary on Feb. 27.
The Wildcats entered the conference tournament as the South's sixth seed and traveled to Bismarck, North Dakota to square off against the Marauders, the North's third seed.
A 1-11 start shooting did WSC no favors, leading to a 14-4 deficit after a quarter of play. The lone scoring of the opening quarter for the Wildcats came on a free throw each from Halley Busse and Erin Norling.
"The crowd was crazy," head coach Brent Pollari said. "I think we were down 14-2, but we kept doing what we do and stuck with it and started chipping away."
After the Marauders managed the first five points of the second quarter, WSC stole momentum with a pair of 7-0 runs to chip away at the U-Mary lead. Andrea Larson hit a 3-pointer, followed by a Brittany Bongartz layup less than a minute later. Bongartz then grabbed a rebound from a missed jumper from Haley Vesey and scored to make it 19-11.
After a Marauder jumper gave U-Mary a 21-11 lead, Norling scored four consecutive points on a jumper and a pair of free throws. Bongartz nailed a three to cut the Wildcat deficit to 21-18 and complete another 7-0 scoring run. Maggie Lowe hit a jumper to narrow the score to 26-24 in favor of U-Mary at halftime.
WSC scored the first three points of the second half on a Bongartz layup and Larson free throw to give the Wildcats their first lead of the game at 27-26. The Wildcat lead didn't last long, as U-Mary responded with a 12-2 run over the next four minutes to take a 38-29 lead.
With their season on the line, the Wildcats needed to produce yet another scoring run for a chance to advance to the quarterfinal round. They did exactly that.
"Our team's had heart all year," Pollari said. "We wanted to make it to Sioux Falls and that was just something we were determined to do." "We played one of the best defensive games we played probably all year."
Bongartz started a 10-0 Wildcat run with a pair of free throws to bring the 'Cats within seven. Lowe hit a jumper, then Norling converted on a layup after neither team found the basket for nearly three minutes. The Wildcats took a 39-38 lead early in the fourth quarter after a pair of Norling free throws and a layup from Busse.
Every time the Marauders managed to take the lead through the remainder of the fourth, WSC found an answer. Trailing 46-43, Bongartz found Norling for a 3-pointer to tie the game at 46 apiece. U-Mary took a 48-46, but this time Norling found Bongartz for an easy two to even the score again.
Norling gave WSC a 50-48 advantage after a layup before the Marauders scored the next four points to take a two-point lead with less than a minute to play. With 15 seconds left, Norling earned herself a trip to the free throw line, where she knocked down one of two to make the score 52-51.
Things looked bleak for WSC, but with 10 seconds left, Norling stole a pass to earn the Wildcats one last possession. Pollari called a timeout to draw up a play and courtesy of ice in the veins of Busse, the last possession that proved fruitful for WSC. Busse hit a step back, 25-foot 3-pointer with 1.8 seconds to play to give the Wildcats a 54-52 lead. That lead held, as WSC made a stand defensively to seal the exhilarating victory. 
"We had a play drawn up," Pollari said. "We were actually going to go to a couple other of our players and they had three fouls to give. We threw it in with seven seconds left and they fouled us with four [seconds left]. [Busse] then looked at me and asked, 'Coach, should I shoot it?' I thought they were going to try to foul her again, so I said, 'yeah, go ahead and shoot it.' I assumed she was going to go closer to the hoop, but she went backwards and shot a three and it went in."
Despite shooting only 36.5% on the evening, the Wildcats held U-Mary to just 33.3% from the field. Bongartz led all scorers with 19 points while Norling added 17 and Busse had 12.
"We played one of the best defensive games we played probably all year," Pollari said. "We just gave ourselves a chance at the end."
The victory earned WSC a quarterfinal berth against Sioux Falls, a team the Wildcats were excited to play because of a close loss the 'Cats suffered at the hands of the Cougars on senior day.
Despite a career day from Norling, the hot shooting of the Cougars proved too much for WSC to handle. After a 6-6 score through the first three minutes of the contest, USF went on a 7-0 run to take the lead for good.
Facing a 19-12 deficit, Bongartz converted on a layup on one possession and a three-point play on the next to cut the Wildcat deficit to 19-17. The Cougars didn't allow WSC to draw any closer, going on a 15-0 run to extend their lead to 17.
"They made every shot they took," Pollari said. "They were shooting 80% from the three-point line going into the fourth quarter and they shot 100% from the free throw line for the game."
A Kylie Hammer layup and Busse free throw narrowed the deficit to 13 for WSC, but continuous impressive shooting from USF sent the Wildcats to the locker room facing a 54-33 deficit with their season on the line. The Cougars shot 59.4% from the field and 7-10 from beyond the arc. They were also perfect (9-9) from the free throw line. WSC was 40% from the field and just 2-8 from three-point territory.
"It was deflating," Pollari said. "You talk to them at halftime and you talk about stepping up our defense and contesting more shots. Then we hold them to two seconds left on the shot clock and they throw an underhand leaner that goes in as a three and it just kind of deflates you. They just shot the ball really well."
A second-half comeback opportunity for the Wildcats was put to bed early in the third quarter, as USF steamed to a 14-4 run to take a 68-37 lead. USF shot 13-22 from the field in the third to take a commanding 90-51 advantage into the fourth quarter.
WSC shot the ball impressively in the fourth quarter, going  68.8% from the field and outscoring USF 25-13. The offense of the Cougars through the game's first three quarters provided an unrealistic shot for WSC to work its way back into the game.
Norling led the way for WSC, notching 29 points on 14 of 22 shooting while Bongartz and Busse added 10 apiece.
The loss ended WSC's season at 15-15 in Pollari's first year at the helm. The 'Cats implemented new offensive and defensive schemes this season, something that Pollari and his staff hope will improve amongst the returning players on next year's team.
"We're building and we're going to have our sixth commitment and we might pick up one or two more still coming," Pollari said. "We're going to be young, but we've got a good foundation of returners that will be able to keep our culture going."
About the Writer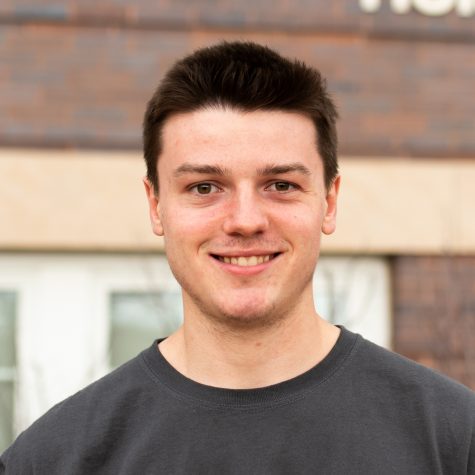 Austin Svehla, Online/social media editor, asst. sports editor
Austin Svehla is from Columbus, Nebraska and graduated from Scotus Central Catholic High School in 2016. He is currently a junior and is majoring in Electronic...