Volleyball snatches one from Jewell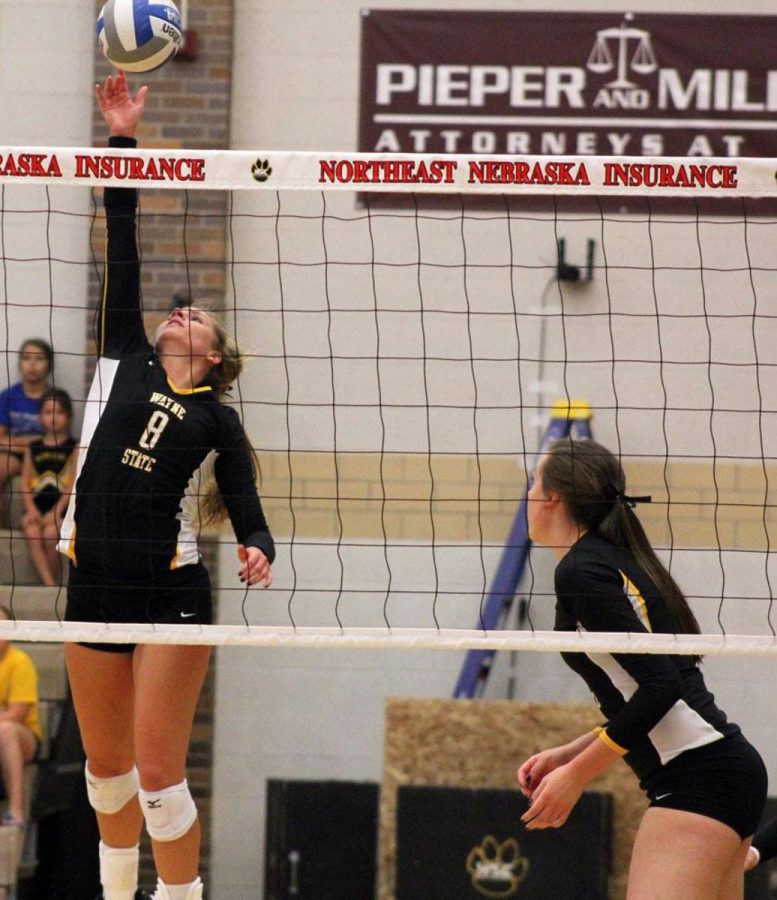 Trenton Hall, Staff Writer
October 22, 2014
After suffering some tough losses to ranked conference opponents, the Wayne State College volleyball team got back on track at William Jewell College last night 3-0.
Scores of the contest, in Liberty, Mo., 25-4, 25-17 and 25-17.
The Wildcats started in the first set with a 7-3 lead and finished out the first set with a 25-4 win.
Katie Hughes led the Wildcats with 15 kills followed by Elizabeth Gebhardt with nine and Alyssa Fraunendorfer with eight.
Leisa McClintock paced the Wildcats with 40 set assists in the match.
The Wayne State College volleyball team's four-game winning streak ended last Tuesday against the No. 6 team of Southwest Minnesota State in Rice Auditorium.
The scores of the match was 27-25, 25-21, 25-21, and 25-22. Katie Hughes had a double-double with 15 kills and 23 digs.
Elizabeth Gebhardt also had 13 kills while Courtney VanGroningen and Michaela Mestl recorded 19 and 11 digs in the game with Leisa McClintock grabbing 41 set assists against the visiting Mustangs.
The Wildcats then bounced back with a 3-1 set win in Mankato, Minn. against Minnesota State, the scores of the game were 25-20, 25-18, 21-25, and 25-14.
Hughes had another double-double with 16 kills and 11 digs adding a combined 29 digs from Mestl and VanGroningen.
Unfortunately, in the next match the Wildcats took another loss against the No. 3 team Concordia St. Paul last Saturday in St. Paul Minn. The score of that game was 25-18, 25-19, and 29-27. The Wildcats record as of now is 17-4 overall and 10-3 in the NSIC.
About the Contributor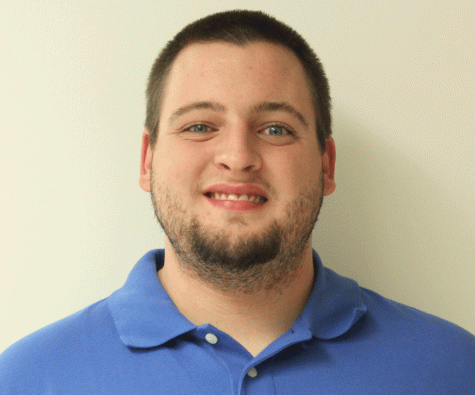 Richard Rhoden, Spring 2015 Editor in Chief/Sports Editor; Fall 2014 Sports Editor
Richard Rhoden is the Sports Editor at The Wayne Stater. He is a senior whose major is Journalism.

"Anything you need to know comes from Mr. Roger's...