WSC soccer team trying to build from last season's struggles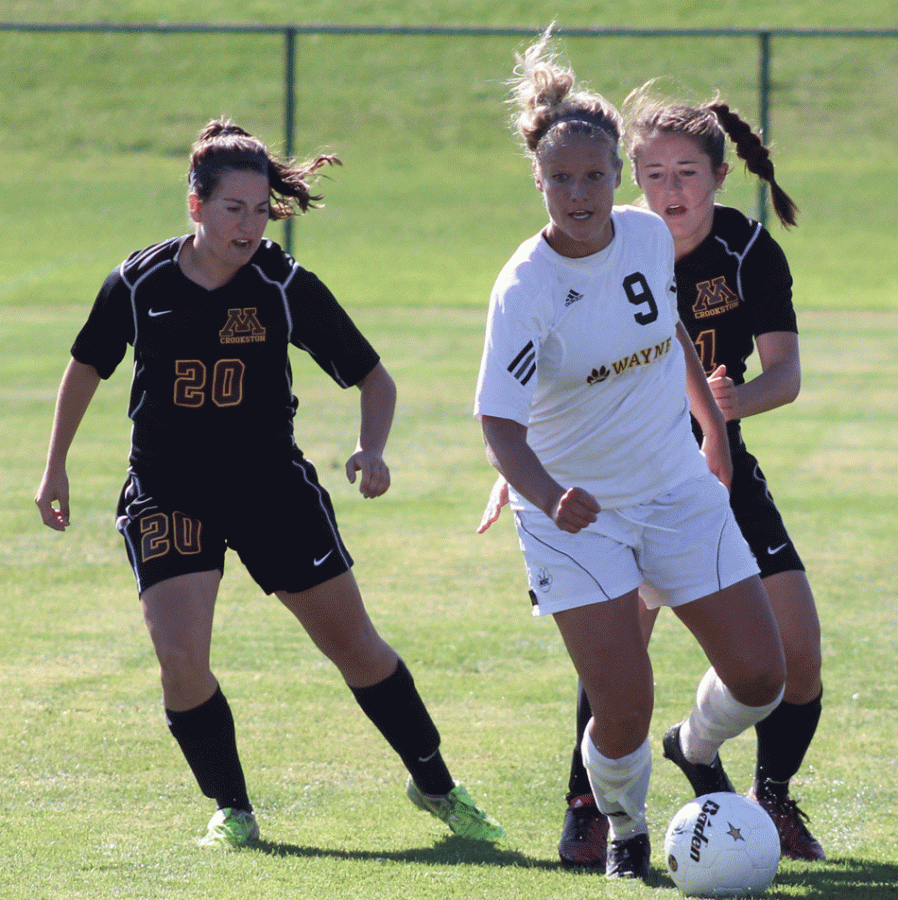 Hana Cingoranelli, Staff Writer
September 3, 2014
The Wayne State women's soccer team welcomes 16 recruits to the 2014 roster.
Coach Tom Cliff, second-year head coach, is working to rebuild the soccer program here at Wayne State. "We brought in some hard working women who are making us better in practice every day," Cliff said.
Though Cliff tries to keep a strong Nebraska base, the soccer program recruited several players from outside the state. "We've struggled to create our own recruiting niche in [Nebraska] areas in the past, so we had to go into some non-traditional areas," Coach Cliff said. Some of those areas include Michigan, Las Vegas and California.
"We were looking for players who were okay with living in a rural setting and were passionate about rebuilding a soccer program," Cliff said.
Among these out of state recruits are three stand-out freshman players.
Maggie Harma is a 2 time all-state goal keeper from Richmond, Mich. She finished 12th all-time in Michigan shut-out history. Amber Lingle, from Sioux City, Iowa, has proven to be a dynamic player in the midfield, and Kyhlie Hansen, from Las Vegas, Nev., is one of the players to watch this year.
With 13 incoming freshman and 2 new transfer players, this is a young team.
Although the Wildcats finished 13 out of 16 last year, coach Cliff believes he has built a strong foundation for a developing team.
Seniors Mallory Hoyt and Alex Mathers were listed as Wayne State players to watch in the NSIC this season.
"We've got to work at integrating all our new players and getting better at what we do every day," Cliff said. "The biggest challenge for us is to move from a program that is reactionary, where we're trying to change all the time to counter what other people are doing, to establishing our own identity so other people have to prepare for playing against us."
The team will play their first game this Sunday against Northwest Oklahoma in Alva, Okla.
Wayne State was picked to finish 15th in the annual NSIC Soccer Preseason Coaches Poll.
About the Contributor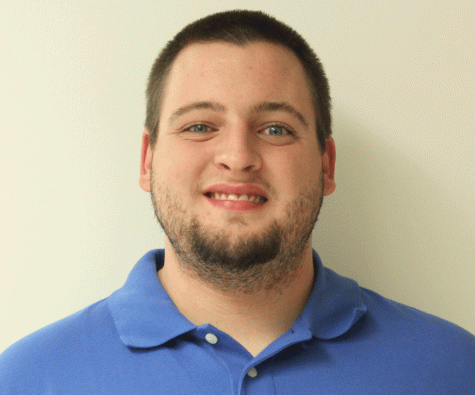 Richard Rhoden, Spring 2015 Editor in Chief/Sports Editor; Fall 2014 Sports Editor
Richard Rhoden is the Sports Editor at The Wayne Stater. He is a senior whose major is Journalism.

"Anything you need to know comes from Mr. Roger's...